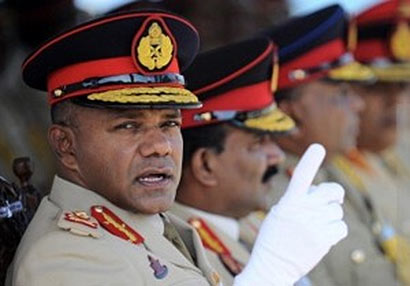 Addressing the Sri Lanka Light Infantry (SLLI) troops, Army Commander Daya Ratnayake has warned he would not tolerate any behavior that goes beyond their legitimate duties.
The Commander also underlined the importance of maintaining strict discipline all time.
Lt. Gen Ratnayake made this comment when he visited the SLLI Regimental Headquarters, Panagoda on Friday.
(Courtesy: DM Online)