Army saves life of LTTEr's daughter
Posted by Editor on April 5, 2012 - 8:08 am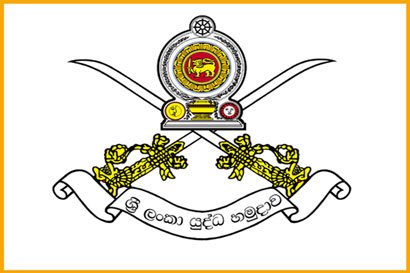 The Sri Lanka Army has intervened to save the life of a 20 year old girl in Jaffna who was in the throes of death due to an acute heart ailment recently.
Kajindanee, of Achchuveli, Jaffna had fallen ill several times and doctors had diagnosed a heart ailment for which she had obtained treatment without much success. Her father who joined the LTTE as an armed cadre had died during a confrontation with the Security Forces and her mother who had to fend for her family had made ends meet by working as a labourer.
When a mobile health camp was held in Jaffna on March 15 for the benefit of people in Jaffna on the instructions of Jaffna Commander Maj Gen Mahinda Hathurusinghe, Kajindanee too had attended the camp accompanied by her mother. Consultant heart surgeon Dr. Vivek Gupta, an Indian doctor attached to the Colombo Asiri Hospital Cardiology Unit who was among the specialists conducting the camp had diagnosed an acute heart ailment and found that Kajindanee's life would not last for more than 15 days unless she was immediately attended to. Kajindanee's mother who heard about the serious condition of her daughter had pleaded with Col Wijendra and doctors to somehow save her life.
Col Wijendra had immediately gone into action to find a donor to sponsor Kajindanee's heart operation. An engineer named Thirubanandan who was a friend of the Security Forces in Jaffna had volunteered to provide Rs 400,000 needed for the surgery and the purchase of two valves (stents).
Dr. Anil Perera, Dr. Manjula Karunaratne and Dr. Vivek Gupta of the Asiri Hospital had agreed to perform Kajindanee's operation free.
Maj. Gen. Mahinda Hathurusinghe arranged to send Kajindanee and her mother to the Asiri hospital in Colombo by a special fight. A successful operation was performed on Kajindanee on March 30 thus saving a young life which otherwise would have faded away in a matter of 15 days or so.
All arrangements have been made by the Army to provide board and lodging in Colombo for Kajindanee and her mother and post surgical medical treatment until she is fit to return to Jaffna.
The 3rd Vijayabahu Artillery Regiment of Jaffna will be responsible for the safety of Kajindanee and her mother until they return home. Kajindanee's mother was full of praise for the Sri Lanka Armed Forces for coming to the assistance of their family. The Tamil community of Jaffna is also thankful to them for this humane deed.
Courtesy: Daily News
Latest Headlines in Sri Lanka