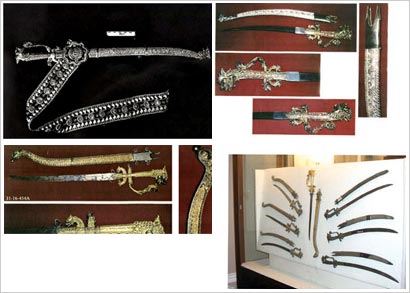 The Police have sought public support to trace the archives stolen from the National Museum on March 16. The Police urged the public to report if they have any information on persons who possess or are attempting to sell these items on 0722117620 or 0777887744.
A total of 221 items had been stolen. Among them are 68 gold coins belonging to Anuradhapura and Kandy periods, three gold commemorative coins,
a chain with 27 gold ancient coins, 50 silver coins and silver commemorative coins belonging to the Kandy era, nine lead coins with ancient letters, 34 currency notes issued after 1942, five swords with cases, three swords without cases, 18 gold, silver and brass rings, a gold ring with a photograph of a woman and a Carnelian stone which had found from Palmadulla, Ratnapura, heads of two walking sticks and the belt of Nugawela Adhikaram.
Courtesy: Daily News