At least two dead, dozens injured as bus on pilgrimage to Sri Pada falls down precipice
Posted by Editor on February 19, 2023 - 11:00 pm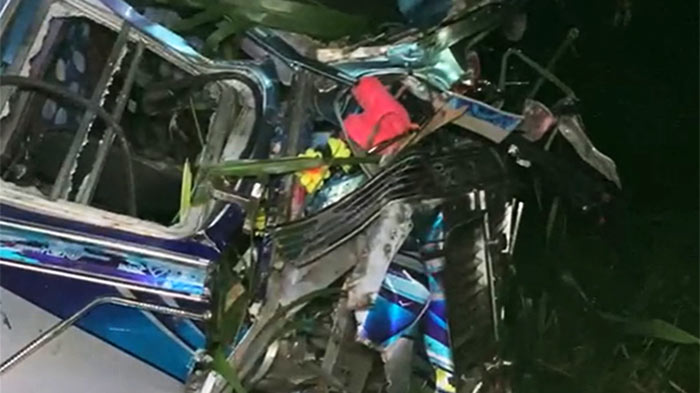 At least two females died after a bus carrying a group of people who were on a pilgrimage to Sri Pada veered off the road and toppled down a precipice in the Norton Bridge area in Nuwara Eliya this evening (February 19).
The bus, which had been returning from a pilgrimage to Sri Pada, was carrying approximately 60 passengers and it toppled 100 feet down the precipice after it veered off the road.
Meanwhile, 26 pilgrims who were injured in the accident have been rushed to the hospital for treatment.
The Norton Bridge Police are conducting investigations.
Latest Headlines in Sri Lanka