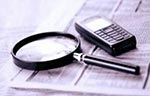 Police are checking out more than 600,000 telephone calls in an effort to trace the suspects involved in the attack on Judicial Service Commission (JSC) Secretary Manjula Tillekaratne, the Colombo Crimes Division (CCD) informed Court yesterday.
The case was taken up for hearing by Mount Lavinia Chief Magistrate Nirosha Fernando.
Filing a report on the attack and the theft of the JSC Secretary's mobile phone worth Rs.40,000 CCD ASP Dharmadasa Pathirana said the investigations were being conducted under the personnel supervision of the Police Chief.
He said Mr. Tillekaratne had told police that he had not received any death threats earlier.
ASP Pathirana said investigations conducted on information received after releasing the sketch of the suspect to the media, was not successful. He said the CCD did not consider the incident as a simple matter and it had begun investigations by checking out the video footage of CCTV cameras set up in the area by private institutions.
Lawyers of the Bar Association of Sri Lanka (BASL) appearing for the aggrieved party said the investigations should not be limited to a mere investigation report.
Counsel Ranjith Dahanayake urged the police to even offer cash rewards to people who provide information in connection with the incident.
The Chief Magistrate directed the police to submit a report on October 31.
Courtesy: DM Online