Attacks on Indian fishermen: Sri Lanka seeks more details
Posted by Editor on January 25, 2011 - 9:27 am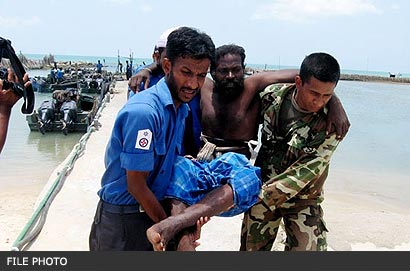 COLOMBO: The Sri Lankan government on Monday said that it was "most anxious to ascertain the facts behind the alleged incidents" of attacks on fishermen, and denied again, in a detailed statement, the involvement of its Navy.
Assuring that it was anxious as India was to bring "any perpetrators…to account," the Sri Lankan Foreign Ministry "has requested from the Indian authorities through diplomatic channels, the fullest possible information. The Ministry of External Affairs wishes to emphasise that as and when this information is made available, further investigations based on the additional data that may be provided, would be conducted," the statement said.
Consistent policy
"The Ministry wishes to reiterate in this regard that it is the consistent policy of Sri Lanka to treat in a humanitarian manner all fishermen, including those from the Indian fishing community, who cross into Sri Lanka waters. In keeping with this policy, the Sri Lanka Navy has within the last 12 months afforded assistance to 32 Indian fishermen and 10 Indian fishing vessels," it said and provided an annexure with details of the assistance that the Sri Lankan Navy had rendered Indian fishermen.
Source: The Hindu
Latest Headlines in Sri Lanka