Tamil Diaspora in Switzerland squeezed for money by LTTE
Posted by Editor on January 25, 2011 - 11:07 am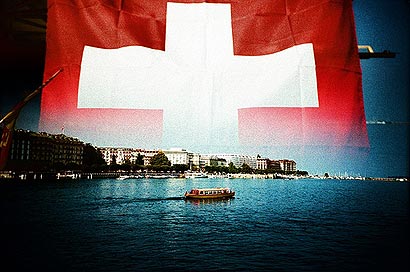 A year and a half after the end of the Civil War, Switzerland has arrested ten members of the Liberation Tigers of Tamil Eelam (LTTE) for extortion of funds.
Investigations carried out on the 10 Tamil nationals of Sri Lankan origin arrested in Switzerland recently have revealed that by threatening and blackmailing, the accused have their Swiss-based compatriots to support the LTTE financially. According to the federal authorities, the LTTE managed to collect several million Swiss francs, which it mainly used to buy weapons in Sri Lanka.
A separate investigation carried out by Damaris Lüthi an ethnologist has revealed that towards the end of the war the pressure for money on the Tamil community increased enormously. She says that the first generation of refugees stayed very Sri Lanka-orientated and freely gave money for the dream of an independent Tamil Eelam. She adds that the first generation are economically well integrated and have hung onto all their traditions and customs.
The Swiss website "Swissinfo" reported yesterday that although the structure of the Tamil Tigers in Switzerland remained intact following the military defeat, their influence on their compatriots seems to be crumbling. It said that practically all Tamil families living in Switzerland handed over money to the LTTE, usually 50 to 100 Swiss Francs a month. During the end phase of the war there were cases of Tamils having to take out high loans and ending up in debt to finance the war. (niz).
Source: Government News Portal – Pix by Acus.org
Latest Headlines in Sri Lanka