Australian Federal Police accused of supporting CID
Posted by Editor on August 4, 2015 - 11:47 am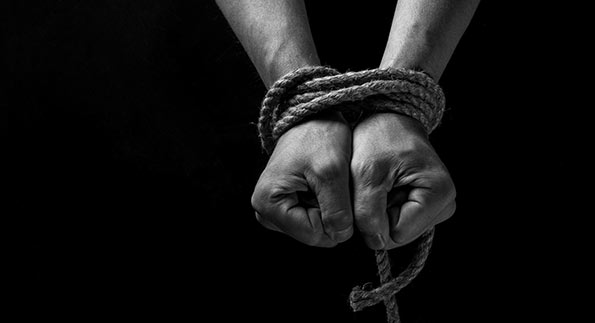 The Australian Federal Police (AFP) has been providing equipment and assistance to Sri Lanka's Criminal Investigation Department (CID), which has been accused of kidnapping and torture, the Australian Broadcasting Corporation reported.
The AFP was central to the Government's attempts to deal with the influx of asylum seekers fleeing the civil war in Sri Lanka.
In mid-2009 it struck a deal with Sri Lankan police to provide equipment and training to help Sri Lanka disrupt people-smuggling networks.
Documents released to 7.30 under a Freedom of Information request, the last of a series dating back to 2011, detail what is being provided.
Across five years the AFP have given the CID and other branches of the Sri Lankan police everything from furniture and office equipment to high-tech intelligence programs.
Among them is the Jade Investigator software program, which allows police to easily link photos, video, intelligence reports and other evidence together.
Another program given to the CID was IBM's i2 Analyst's Notebook, a powerful tool to visualise networks of people being targeted by a police force.
The AFP also handed over two machines that extract information held on mobile phones, including deleted emails, texts and location data.
Former diplomat Bruce Haigh served as Australia's deputy high commissioner in Sri Lanka in 1994.
He told 7.30 the equipment could have been used to pursue the Sri Lankan government's enemies.
"[The equipment could be used] to pick people up off the street and take them back to headquarters and interrogate, torture and in many cases eliminate them," Mr Haigh said.
The AFP also built or refurbished at least four offices in CID's headquarters in Sri Lanka's capital, Colombo.
Director of policy and advocacy at human rights group Freedom From Torture, Sonya Sceats, said her organisation had worked with many survivors "who were tortured in Sri Lanka at the hands of the CID".
"Their headquarters in Colombo, known as the Fourth Floor, is a notorious torture facility," she said.
"There are a number of torture methods associated with the CID, including beatings to many parts of the body; sexual torture, including rape both of men and women; burning, including with cigarettes and increasingly with hot metal implements; as well as asphyxiation and suspension methods of torture."
In November 2011 the AFP gave the CID a new white van. Such vans are synonymous with torture and kidnappings in the island nation.
"It's become part and parcel of the operations of CID in Colombo," Mr Haigh said.
"It's got a reputation worldwide for doing this sort of thing — the so-called white van syndrome where they used white vans to pick people up off the street and then relatives and family would never see those people again." Among the victims is a man called Nik (whose name has been changed to protect his identity as he fears for his family) still in Sri Lanka. In Sri Lanka he was a photographer documenting violent repression.
Between 2010 and 2012 Nik was abducted five times, mostly by the CID.
He said he was blindfolded and terrified.
"I felt a burning metal rod pushed into my back in about six places, leaving burning wounds. The pain was excruciating," Nik told 7.30.
His torturers repeatedly burned him with cigarettes, often on the same spot.
"I was on the brink of death for they put a gun to my mouth, head, chest and back many times," he said.
He was also raped many times and subjected to other sexual torture, too graphic to describe.
"The things they did were totally alien to me. While they tortured me I didn't know if it was night or day," Nik said.
Nik fled the country in 2012, eventually seeking asylum in Australia. (abc.net.au)
Latest Headlines in Sri Lanka