Ballot paper marked for JVP found
Posted by Editor on April 1, 2014 - 8:22 am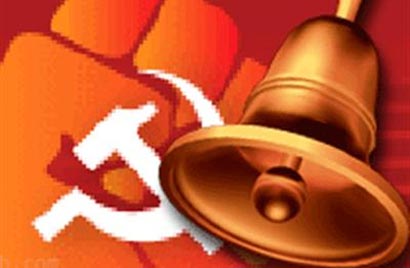 A ballot paper, on which the Janatha Vimukthi Peramuna (JVP) bell symbol was marked as the vote, was found discarded at the Richard Pathirana Maha Vidyalaya polling booth, at Uluvitike, Akmeemana in Galle yesterday.
Galle District, Deputy Elections Commissioner A.B.I. de Silva and reported the incident. The Police, in collaboration with the Galle District Elections Commission, are investigating. The JVP Leader Anura Kumara Dissanayake, affirming the incident, expressed his discontent upon such a renunciation at the polling booth. However he abstained from expressing an opinion prior to the conclusion of investigations.
The candidate for whom the ballot paper had been marked, Rathna Gamage, informed Ceylon Today that issues of mistrust had stemmed from the incident. "Anything could have happened, but if there had been ballot papers as such at other places, perhaps those votes may have made a significant difference" he said.
Gamage also stated that when he had inquired of the officials at the polling station and the counting centre, they had informed him that the numbers of ballot papers counted at the polling station and at the counting centre were the same. If there was a discrepancy in the numbers, they would have recounted the ballots.
When Ceylon Today contacted de Silva, on the current situation of the investigation, he said, "We have confirmed that this ballot paper does belong to the polling station of Richard Pathirana Maha Vidyalaya but we are conducting further investigations into how this ballot paper came to be found at the school."
Rathna Gamage had been a former Southern Provincial Council member who failed to get re-elected at the recent polls.
(Ceylon Today)
Latest Headlines in Sri Lanka