Ban on LTTE in India extended for five years
Posted by Editor on May 16, 2014 - 9:55 am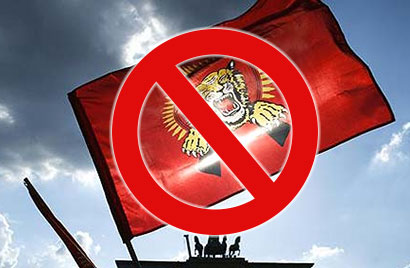 The Ministry of Home Affairs has extended the ban on Liberations Tigers of Tamil Eelam (LTTE) for another five years, describing the Sri Lanka-based outfit as a terrorist organisation that is "likely to impact VVIP security adversely in India." India had banned LTTE after the assassination of former PM Rajiv Gandhi in 1991.
A fresh notification defending the ban on the organisation said: "The diaspora continue to spread through articles in the Internet portals, anti-India feeling amongst Sri Lankan Tamils by holding the Government of India responsible for the defeat of the LTTE. Such propaganda through the Internet is likely to impact VVIP security adversely in India."
The government, under the provisions of the Unlawful Activities (Prevention) Act, 1967, has proscribed the LTTE as an 'Unlawful Association', a Home Ministry statement said.
The LTTE, which came into existence in 1976, was based in northern Sri Lanka and fought for the creation of an independent Tamil state in north and east of Sri Lanka. Thousands were killed during the movement launched by the outfit under the leadership of Velupillai Prabhakaran.
"The activities of the LTTE remnant cadres, sympathisers, supporters in the state of Tamil Nadu suggest the cadres would ultimately be utilised by the LTTE for unlawful activities. It has come to the notice of Government of India that despite the ban in force, attempts have been made by pro-LTTE organisations and individuals to extend support to the LTTE," the MHA statement read.
(Indian Express)
Latest Headlines in Sri Lanka