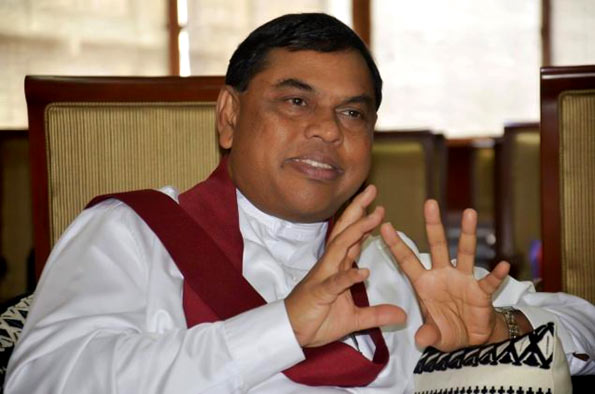 Colombo National Hospital Deputy Director Dr. Cyril de Silva yesterday confirmed that former Economic Development Minister Basil Rajapaksa was taken to the Cardiology Unit for several tests on Monday.
He said that Rajapaksa was brought back to the Merchant Ward where he was being treated, after been subjected to several tests last morning. "It is a routine procedure of bringing a patient to the Cardiology Unit for tests."
The Deputy Director said he is not aware whether the MP suffered a minor stroke. "Whether he suffered a stroke or not has to be determined by the Cardiology Unit based on the test reports," he said. Rajapaksa was remanded on the charges of misappropriating Divineguma funds to the tune of Rs.10 billion.
(Daily News)