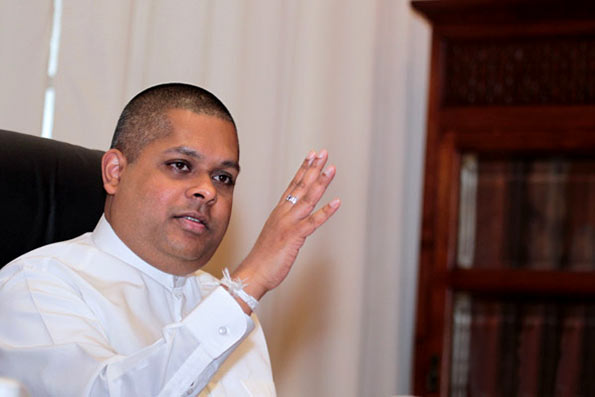 Deputy Speaker Chandima Weerakkoday yesterday instructed authorities to ensure MP Sajin de Vaas Gunawardana is able to attend Parliamentary sittings and be provided with the necessary medical care.
Weerakkoday reiterated a previous ruling by the Speaker that no institution had the power to prevent a Parliamentarian from attending Parliamentary sittings and ordered that MP Gunawardana, who is currently in remand, is allowed to attend and take part in Parliamentary proceedings.
He also ordered the provision of all essential medical equipment for MP Gunawardana's specific medical condition during his time in remand prison.
He issued these directives in response to Leader of the Opposition, Nimal Siripala De Silva, raising the issue of MP Gunawardana not being allowed to attend Parliament as well as the lack of specific medical care for the MP.
Meanwhile, United Peoples Freedom Alliance Kandy district Parliamentarian Mahindanda Aluthgamage said that MP Gunawardana has a rare 'bloody poisoning' condition that requires a special respiratory machine to treat it.
Minister of Justice, Wijeyadasa Rajapakshe, responding to issues raised by the Opposition stated that the Government was not aware that MP Gunawardana was being prevented from attending Parliament as the authorities were directed to ensure that MP Gunawardana's parliamentary privileges were protected.
"we were not aware that MP Gunawardana was not being allowed to attend (parliamentary) sittings until the Opposition raised the issue in Parliament. We will make sure the necessary measures are taken to allow him to do so. Furthermore, we will also make sure that MP Gunawardana is provided the required medical treatment" Minister Rajapakshe said.
(Ceylon Today)