Blasts heard in Sri Lanka's north ahead of key vote: monitor
Posted by Editor on January 26, 2010 - 1:26 pm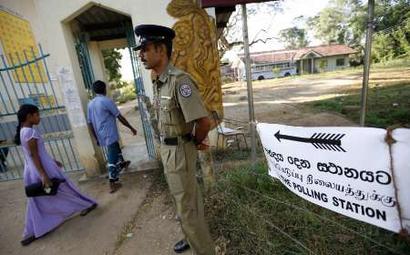 Source: AFP
COLOMBO (AFP) – At least four explosions were heard in Sri Lanka's ethnic Tamil heartland of Jaffna ahead of Tuesday's crucial presidential vote, an independent election monitor told AFP.
Residents in the northern peninsula counted the pre-dawn blasts, but the source of the explosions was unclear, said Sunil Jayasekara, a monitor for the Centre for Monitoring Election Violence.
"We are not sure from where the blasts originated or who was responsible," Jayasekara said, adding that it shattered the relative calm in the region ahead of the vote in which the island's minority Tamils could emerge as kingmakers.
Latest Headlines in Sri Lanka