Bridge will make Sri Lanka another Indian State: Gammanpila
Posted by Editor on September 21, 2015 - 8:17 pm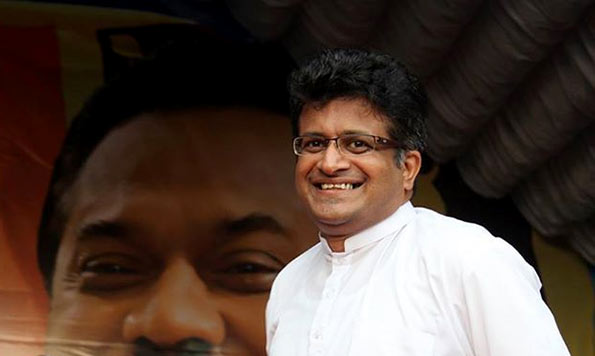 Pivithuru Hela Urumaya (PHU) General Secretary and MP Udaya Gammanpila today criticised the move by India to create a bridge connecting Sri Lanka and charged the link would only work in favour of India ultimately making Sri Lanka another State of India.
He said India had requested a loan of USD 5.2 billion from the Asian Development Bank (ADB) for the project but not once mentioned that Sri Lanka too have to share when paying the loan.
"This is clear evidence that the project if monopolised by India to solve their issues, to send their people to Sri Lanka. Just like there is a Great Wall to protect China, the Indian Ocean protects our island. If the project went ahead, our sovereignty will be destroyed. President Maithripala Sirisena will end up being a Chief Minister of one of India's States," MP Gammanpila told a news briefing.
He said that it was not strange to create bridges or tunnels linking countries as there are already such arrangements between France and England as well as between Sweden and Denmark. However, he said if to be linked, two countries should possess similar characteristics.
"The unemployed population in India is about 50 million while there are 400 million of poverty stricken people. India has a habit of sending their unemployed people overseas. If their people who are willing to work for less salary than ours arrive here, we will face grave repercussions. National security and economy will be threatened," he said.
(Daily Mirror)
Latest Headlines in Sri Lanka