Broadband penetration: India ranks behind Sri Lanka, Bhutan
Posted by Editor on April 18, 2015 - 7:18 am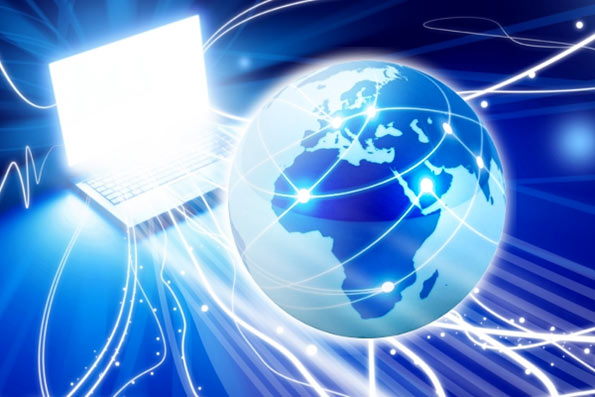 NEW DELHI: India is ranked below Bhutan and Sri Lanka in terms of broadband penetration and the multi-layered structure involved in the decision making for the sector needs to be overhauled, telecom regulator Trai said today.
"India ranks 125th in the world for fixed broadband penetration. Some of our neighbours like Bhutan and Sri Lanka are ahead of us. We need to seriously think about it," Trai Chairman Rahul Khullar said while sharing details of recommendations on the subject of 'Delivering Broadband Quickly'.
To promote the use of fixed-line broadband, Trai also proposed that the licence fee on the revenues earned from fixed line should be exempted for 5 years.
In the wireless or mobile broadband segment, India is ranked at 113th with a penetration of 3.2 per 100 inhabitants.
The regulator also suggested the need to revamp government bodies involved in decision making that impact spread of broadband including that of Wireless Planning Commission (WPC) — custodian of spectrum at Department of Telecom.
Trai said WPC should be converted into an independent body by de-linking it from DoT and suggested that it can be converted into a statutory body reporting to Parliament or any other existing statutory body.
The regulator has said that multi-layered structure for decision making, for National Optical Fibre Network (NOFN), is not suitable and structure needs immediate overhaul.
NOFN project aims to spread broadband across 2.5 lakh village panchayats by the end of 2016 but has missed its target of completing roll out in first 50,000 panchayats by March 2015.
The regulator has also called for an audit of spectrum held by all the bodies including public sector companies and government organisation to check if it is being used efficiently.
The regulator said present usage of spectrum available with government agencies should be reviewed, starting within 6 months, so as to identify the possible areas where spectrum can be refarmed for efficient use.
Trai expressed concern on government delaying guidelines on spectrum trading and sharing saying that "it is strongly urged that a decision is taken no later than 3 months from now." It also recommended that the cable operators should be allowed to function as resellers of internet service provider licence and digitisation of cable services should be implemented in tier 2 and 3 cities in a time-bound manner. Trai said that the government needs to encourage local and foreign companies to build data centre parks on the lines of industrial parks and SEZs.
(The Times of India)
Latest Headlines in Sri Lanka