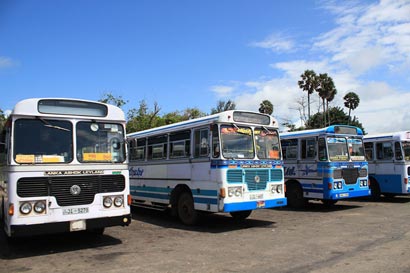 Minister of Transport Nimal Siripala de Silva says that bus fares will be increased by 4% with effect from midnight tomorrow (20).
However, it said the minimum bus fare of Rs. 12 would not be changed.
The minister announced this decision following a discussion held with representatives of private bus trade unions at the Ministry of Transport today (19).
Earlier, the private bus unions demanded a 10 per cent fare increase considering the fuel price hike.
When the fares were increased in May 2018, the Cabinet approved the demand on the condition that there would be no fare increases for the next two years.