CC acted within its ambit
Posted by Editor on April 20, 2016 - 6:50 am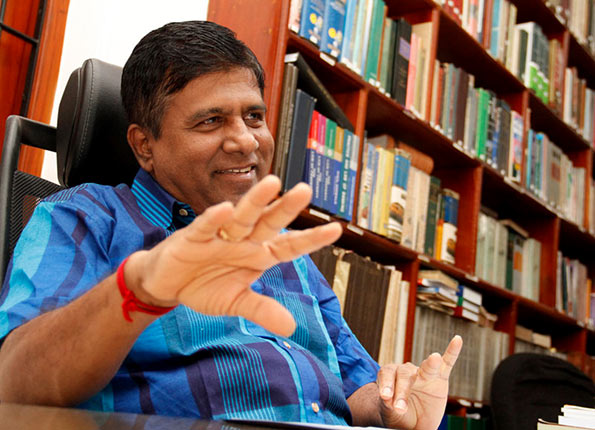 Refuting criticism on the conduct of the Constitutional Council (CC) in selecting the new Inspector General of Police, Justice and Buddhasasana Minister Dr. Wijayadasa Rajapakshe said that the CC was acting well within its capacity to select the suitable candidate for the post.
Minister Rajapakshe said that President Maithripala Sirisena refrained from making the final selection for the post of the IGP as there was a conflict of interest.
"The individuals concerned are also responsible for his security, so he did not want to make a final decision and preferred to let the CC make a collective decision on the selection of the next IGP," he said.
Referring to provisions in the constitution, the minister argued that the CC has been empowered to make a selection when more than one name has been put forward by the President for the posts listed in the schedule, which includes the post of the IGP.
"According to the constitution, provisions have been made for the Council to make a selection," Rajapakshe said.
However when President Sirisena forwarded two names for the appointment of the Attorney General, the CC sought a clarification and requested the President to put forward one nomination for approval of the Council. Minister Rajapakshe also claimed that no member of the Council raised any concerns of conflict of interest in Minister Champika Ranawaka being involved in the selection process.
Earlier, concerns about Ranawaka's participation were raised on the grounds that as one of the nominees is overseeing an investigation in a hit and run case involving the minister.
"These are common issues. None of the nominees were involved in the investigation. The investigation is being conducted by ordinary officers in the police force," Rajapakshe said.
(Source: Daily News)
Latest Headlines in Sri Lanka