China already offers Sri Lanka debt extension: Chinese Foreign Ministry
Posted by Editor on February 21, 2023 - 8:14 am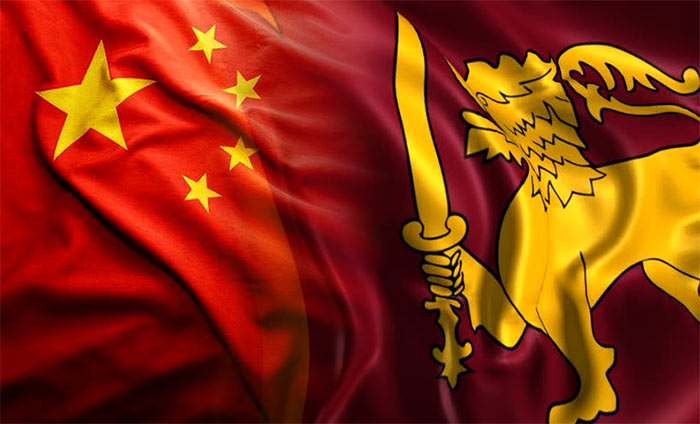 The Export-Import Bank of China has provided Sri Lanka with a debt extension, China's Foreign Ministry said on Monday, noting that China is willing to negotiate a medium- and long-term debt disposal plan with the country in a friendly manner, and do its best to promote Sri Lanka's debt sustainability.
The remarks come as Bloomberg reported that the International Monetary Fund (IMF) is considering approving Sri Lanka's bailout, even without the formal assurance of debt-restructuring support from China, citing people familiar with the discussions.
In response, Wang Wenbin, spokesperson for the Chinese Foreign Ministry, told a press conference on Monday that China has already provided Sri Lanka with a letter supporting the sustainability of Sri Lanka's debt, expressing its willingness to extend the debt due in 2022 and 2023.
During the period, Sri Lanka will not have to repay the loan principal and interest of the Export-Import Bank, helping Sri Lanka to ease short-term debt pressure, the official said.
"We are willing to use this window to negotiate a medium- and long-term debt disposal plan with Sri Lanka in a friendly manner, and do our best to promote Sri Lanka's debt sustainability," Wang said.
The IMF, World Bank and Group of 20 nations chair India separately held virtual discussions Friday on global sovereign debt ahead of the finance ministers and central bank governors' meeting in Bangalore this week.
The roundtable included officials from countries that have requested debt treatments under the G20 framework – Ethiopia, Zambia and Ghana – as well as middle-income countries such as Sri Lanka, Suriname and Ecuador, which have faced their own debt problems, Reuters reported.
The roundtable comes amid growing frustration over the slow pace of discussions on debt relief for some nations. Rather than seeking a global resolution, some have tried to blame China.
Chinese observers have urged developed countries to take more responsibility in addressing the debt risks faced by some nations, rather than using China as an excuse to shirk blame.
They pointed out that there are many reasons why some countries become mired in debt – the US Fed's interest rate hikes, the global energy and food crises and other issues, warning some in the West to share the responsibility and seek a more "fair and just" solution.
(Source: Global Times)
Latest Headlines in Sri Lanka