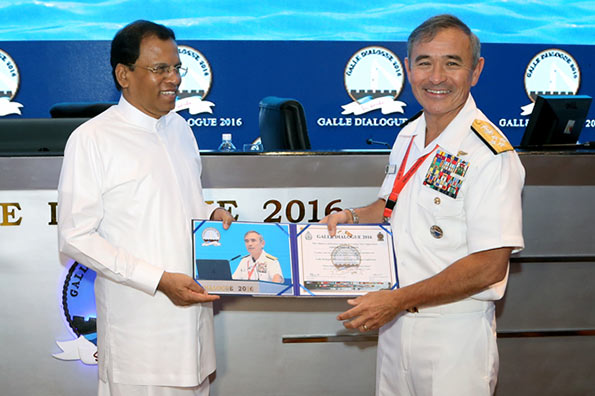 COLOMBO – China on Monday called on countries to join hands in strengthening maritime security and overcoming the challenges and threats faced at sea.
Rear Admiral Wang Dazhong, assistant to chief of staff of the People's Liberation Army Navy, said with maritime security issues becoming more diversified, complicated and comprehensive, navies should aim at shared responsibility, development and prosperity, and establish an effective and efficient emergency response mechanism to solve maritime security issues, control maritime security risks and avert conflict through fusion of interests.
Wang was speaking at the "Galle Dialogue 2016," the 7th International Maritime Conference held in Colombo, the capital of Sri Lanka.
He said the 21st-Century Maritime Silk Road proposed by China was designed to utilize the connectivity and convenience of the ocean to bring together various economy blocks along the South China Sea, the Pacific Ocean and the Indian Ocean for economic growth and prosperity of the Ocean.
He added that countries needed to join hands in handling challenges at sea and become partners of mutual beneficial and win-win cooperation.
The Galle Dialogue International Maritime Conference was inaugurated by the Sri Lanka Navy since 2010. The theme for this year's conference was "Fostering Strategic Maritime Partnerships."
(Xinhua)