China dithers over IMF's Sri Lanka debt plan, leaves Colombo in limbo
Posted by Editor on February 15, 2023 - 8:38 pm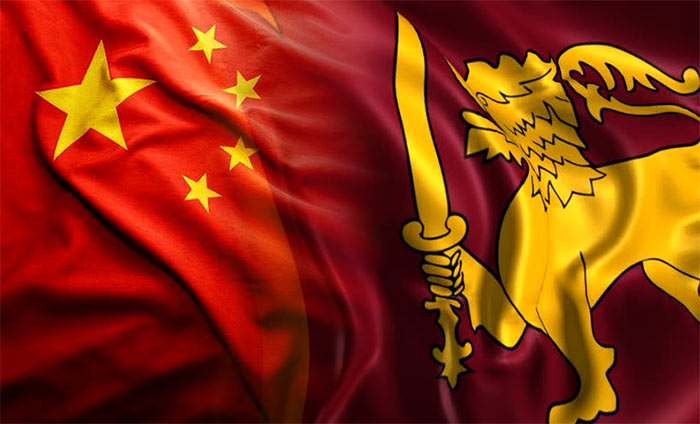 With China yet to support Sri Lanka debt restructuring based on the debt sustainability analysis (DSA) of the IMF and Paris Club, time is running out on Colombo to secure a much-needed loan to revive the nation from the present economic crisis.
Sri Lanka is seeking a USD 2.9 billion-dollar loan from the IMF over four years in eight installments.
While India has agreed to support the Island nation on the basis of DSA, China still has differences over period of loan moratorium and debt restructuring with the IMF's Executive Board scheduled to meet next month.
Under the circumstances, the IMF can either give loan on arrears and then wait for China to come on board by IMF spring meeting or later this year. Sri Lanka owes nearly USD 7.8 billion dollars to China which includes both bilateral lending from EXIM bank and commercial lending from Chinese development Bank.
Over the years, the Rajapaksas with present President Ranil Wickremesinghe in cahoots, used these loans for sponsoring white elephant projects like Hambantota port, Mattala airport, Norocholai power plant and Colombo port city as a result of which Beijing was given long term tax concessions and a free run of the Island nation.
While China was the favourite destination of the Sri Lankan political leadership since the present millennium, Colombo chose to stay away from India under pressure from Beijing and has still not said yes to the Indian proposal to develop the Trincomalee port. It is another matter that India provided some four billion dollars' worth of aid including food, petrol and medicine, to Sri Lanka last year to tide over its raging economic crisis.
With Chinese EXIM bank only willing to extend a two year debt moratorium to Colombo as of now, the Sri Lankan economy will hit the rock bottom soon or else IMF will have to give loan on arrears with further stringent conditions. This not only means further political instability in the Island nation and the obvious beneficiary of this ferment will be the Communist parties of Sri Lanka like the JVP.
The political climate of Sri Lanka will remain uncertain but the first indicator of the extent of ferment will be the local elections next month.
Unless the mainstream parties are able to recover from the hit, President Wickremesinghe, who is the lone MP from his party, may not be eager to announce the general elections.
With USD at an all-time high against Sri Lankan rupee and food inflation into double digits, things will get much worse for Sri Lanka before they turn for the better. And this could take at least a decade.
(Hindustan Times)
Latest Headlines in Sri Lanka