China donates 3 million USD to Sri Lanka's flood affected
Posted by Editor on January 17, 2015 - 11:24 am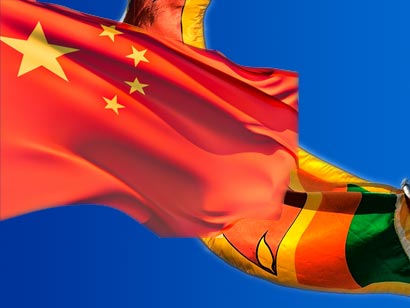 The Chinese government has donated 3 million U.S. dollars to theflood relief efforts in Sri Lanka, an official said on Friday.
"China and Sri Lanka are good friends and neighbors. The Chinese government iscommitted to supporting the Sri Lankan people and government," said Deputy Head ofMission at the Chinese Embassy Ren Faqiang.
Torrential rains triggered floods in late December that swept over many parts of the islandnation, killing over 30.
State-run Disaster Management Center said nearly 800,000 people were affected whileabout 80,000 displaced people had to be housed in shelters.
President Maithripala Sirisena, who was sworn in on Jan. 9, appointed a 27-membercabinet earlier this week with Public Peace, Disaster Management and Christian AffairsMinister John Amaratunga assuming duties on Friday.
"We must work to be prepared for disasters of this magnitude. I thank the Chinesegovernment for its assistance and continued support in Sri Lanka's times of need,"Amaratunga said during his first speech as minister.
(Xinhua)
Latest Headlines in Sri Lanka