China emerges as Sri Lanka's top lender in 2009
Posted by Editor on March 4, 2010 - 2:44 am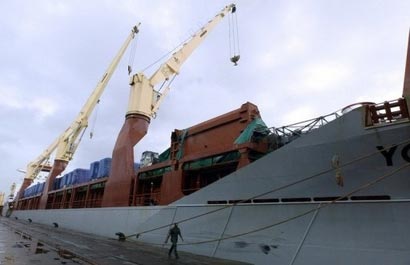 COLOMBO (AFP) – China has emerged as Sri Lanka's biggest single lender in 2009, overtaking the World Bank and the Asian Development Bank, the treasury said Wednesday.
China lent 1.2 billion dollars to build roads, a coal power project and a port in the island's south last year, more than half the total of 2.2 billion dollars in foreign aid in 2009.
Project loans accounted for 1.9 billion dollars of the total, with another 279.6 million dollars in grants, the treasury said ahead of the 2010 budget.
Western donors have curbed aid to Sri Lanka over human rights issues and the government's handling of the final weeks of a 37-year-old conflict with Tamil Tiger separatists, which ended last May.
The US has scaled back military assistance to Colombo, while Germany and Britain have pruned their aid to Sri Lanka. The European Union is also set to withdraw trade concessions to Sri Lanka from August.
As ties with allies in the West have soured, President Mahinda Rajapakse has deepened ties with Japan, India, China and Myanmar, as well as Iran.
"The government of China, Asian Development Bank and the World Bank were the three main donors who accounted for 1.9 billion dollars or 84.3 percent of the total commitment in 2009," the report said.
Japan and the Manila-based Asian Development Bank have in the past been the biggest lenders to the island.
Latest Headlines in Sri Lanka