China to fund friendship village for Sri Lankan families affected by disaster
Posted by Editor on June 1, 2016 - 7:39 am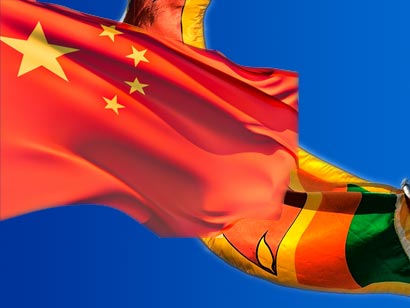 China announced on Tuesday it would fund the construction of a Sri Lanka-China friendship village to house families affected by the recent natural disaster.
Chinese Ambassador to Sri Lanka Yi Xianliang made the announcement after handing over a consignment of emergency relief supplies donated by China to the Sri Lankan government at the country's main airport.
This batch of relief supplies, valued at 15 million yuan (2.28 million US dollars), includes 1,000 tents and 2,000 folding beds.
Sri Lanka's Minister of Disaster Management Anura Priyadarshana Yapa, said China has also promised 1.5 million U.S. dollars' aid for constructing houses in the friendship village.
The minister said the funds and the relief items donated by China will help boom bilateral relations.
"As the sincerest friend of Sri Lanka, China will do the best for Sri Lanka to conquer disaster,"said the Chinese ambassador.
Heavy rain followed by floods and landslides in Sri Lanka two weeks ago killed about 100 people with many more still missing. Over 500,000 people have been affected by the adverse weather.
(Xinhua / China Daily)
Latest Headlines in Sri Lanka