China to lend $580 mln for Sri Lanka development projects
Posted by Editor on May 23, 2013 - 8:31 am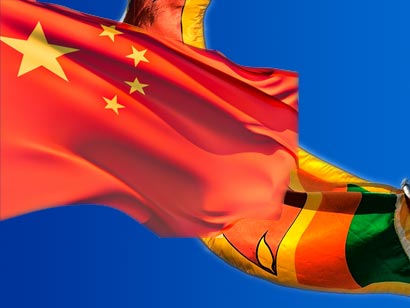 (Reuters) – China Development Bank Corporation will lend $580 million to Sri Lanka to help implement key infrastructure projects, a government document released on Wednesday showed.
The loan will bring CDB's total lending to Sri Lanka to more than $1.4 billion. China's increasing influence in the island nation has stoked concerns in neighbouring India.
According to the document, $300 million of the loan will be spent on developing roads and $200 million on water supply projects, with the rest going to the national business school.
It said CDB had already extended $652 million for road development projects and $214 million for an irrigation project.
The loan announcement comes ahead of a four-day official visit to China by Sri Lankan President Mahinda Rajapaksa.
The $59 billion economy has increasingly relied on China for financing and technical expertise for reconstruction projects following the end of its long civil war in May 2009.
In March, China's Export-Import Bank agreed a $278.2 million loan to finance a rail track to a port Beijing is building in Sri Lanka's deep south of Hambantota.
China has loaned $1.5 billion for the port's construction and $209 million for a nearby airport.
Similar port developments from Myanmar to Pakistan have raised Indian fears about Chinese political and military influence, but Rajapaksa has rejected such concerns, saying China's presence in Sri Lanka is strictly business-related. (Reuters)
Latest Headlines in Sri Lanka