China Will Continue to Support Sri Lanka at UNHRC and UN Security Council
Posted by Editor on April 25, 2014 - 4:53 pm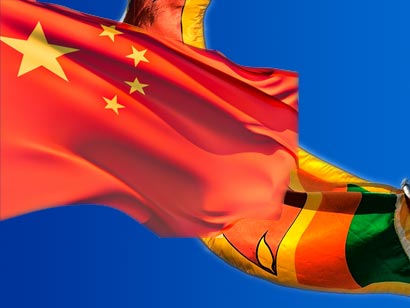 China pledged to continue its support to Sri Lanka at U.N. forums when the country's Vice Foreign Minister Mr. Liu Zhenmin met President Mahinda Rajapaksa at Temple Trees yesterday (April 24) evening.
"We will continue to support Sri Lanka in the [United Nations Human Rights Council  (UNHRC)] and the [United Nations Security Council (UNSC)]," Mr. Liu said. "Sri Lanka will always find a friend in China."
President Rajapaksa thanked China for its support to Sri Lanka at the UNHRC this year. China voted against the resolution on Sri Lanka in Geneva last month and defended Sri Lanka's sovereignty and national security.
"We suffered for 30 years and with your help, we managed to defeat terrorism," the President said. Mr. Liu thanked President Rajapaksa for his personal interest in Sri Lanka-China bilateral relations. "You have established a close friendship with the Chinese leadership," Mr. Liu said, adding that this personal relationship "will play a guiding role in China-Sri Lanka relations."
President Rajapaksa thanked China for its support to Sri Lanka in the past decades, pointing out that many of Sri Lanka's landmark infrastructure projects were carried out with Chinese assistance. The President also encouraged Chinese investors to come and invest in Sri Lankan industries.
President Rajapaksa visited China in May 2013 during which the two countries elevated their relationship to one of "strategic cooperation," a significant milestone in bilateral relations. During discussions in China last year, Vice President Li Yuanchao said China will continue to strengthen relations with Sri Lanka and to expand cooperation into new sectors in what he described as an equal partnership. Upholding that pledge, Mr. Liu, at yesterday's meeting, told President Rajapaksa that China places great importance on development projects in Sri Lanka and would like to focus on continuing development on infrastructure, including southern highways and railways.
"I believe we will continue to work together to enhance cooperation in infrastructure, economic, trade and investment," Mr. Liu said. "Our cooperation should expand to a higher level."
The Vice Foreign Minister also spoke about Sri Lanka's concern on the balance of trade and said that the negotiations on the free trade agreement will help address these concerns.
"For China, Sri Lanka is an important partner in the Indian Ocean region," he said while thanking Sri Lanka for assisting in the development of the 21st Century maritime silk route and adding that the two countries "should deepen connectivity in the sea and in the air."
Describing China as an "all-weather" friend to Sri Lanka, Mr. Liu said Sri Lanka is "a good friend, a good neighbor and a good partner."
China's Ambassador in Sri Lanka Mr. Wu Jianghao accompanied Mr. Liu. Secretary to the President Mr. Lalith Weeratunga and Secretary of the Ministry of External Affairs Mrs. Kshenuka Senewiratne were also present at the meeting.
(President Media)
Latest Headlines in Sri Lanka