Chinese loans debt equity transfer in accordance with talks in Beijing
Posted by Editor on August 1, 2016 - 1:18 pm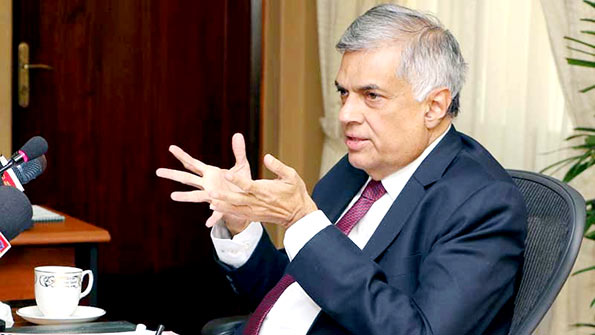 The debt equity transfer on the Chinese loans will be implemented in accordance with the discussions Prime Minister of Sri Lanka had in Beijing with the President of the Peoples Republic of China His Excellency Xi Jinping and Prime Minister Li Keqiang on 7th and 8th April 2016.
In accordance with the discussion, in the first instance the Chinese Government will promote Chinese firms interested in entering to Private-Public Partnership with Sri Lanka Government in regard to the specified project. The Cabinet Committee on Economic Management (CCEM) has instructed Minister of Development Strategies and International Trade and Minister of Special Assignments to discuss the required modalities with the Chinese Ambassador and to report back to the CCEM. The discussions have been finalized and report to be submitted.
Following these discussions, on Friday 29 th July 2016, a meeting was held in Hambantota by the two Ministers with the Chinese Ambassador and interested Chinese firms on the proposals for Mattala Airport, Hambantota Port, Tourism Zone, a Petroleum Refinery, a dockyard, a LNG Power Plant and Industrial Parks. These will come under the Public Private Partnership between Sri Lanka Government Agencies and Chinese Investors.
Furthermore, the Ministry of Development Strategies and International Trade is discussing other investment proposals in regard to Hambantota with foreign investors of other nationalities. This includes a second Petroleum Refinery.
A part of the English print media has distorted the facts in regard to these transactions in order to disrupt the economic development of Sri Lanka. The discussion alleged to have taken between the Prime Minister Hon. Ranil Wickremesinghe and the Chinese Ambassador as stated in the Sunday Times titled "H'tota and Mattala : China declines Lanka's request" is false. This paper together with the Financial Times is leading the campaign of dis-information.
(Government News Portal)
Latest Headlines in Sri Lanka