Mangala slams Rajapaksa on missing persons cases
Posted by Editor on August 1, 2016 - 7:28 am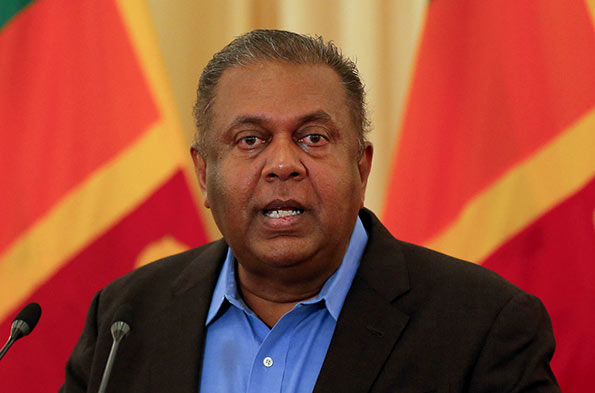 Sri Lanka's foreign minister has said that former president Mahinda Rajapaksa's government failed to investigate cases of people who went missing during the three-decade civil war.
Mangala Samaraweera in his statement accused Rajapaksa of going back on an agreement he had with the UN soon after the war with the LTTE ended in 2009.
"This was also evident when he and UN Secretary-General Ban Ki-moon agreed to an accountability process in their 2009 Joint Communique, which was later made into a formal commitment to the international community," Samaraweera said.
Rajapaksa had claimed that the current government was betraying the country's security forces through the legislation on the Office of Missing Persons (OMP) to probe the cases of missing people.
"It is your failure to investigate these allegations and if they are true punish the few miscreants in high positions who may have acted unprofessionally and thereby clear the name of the armed forces as an institution, that is the true betrayal of the armed forces," Samaraweera said.
The OMP is a truth-seeking investigative agency and it does not make judgements on disputes, he said.
In fact, the legislation states that "the findings of the OMP shall not give rise to any criminal or civil liability," he said.
Its primary function is to establish whether a missing person is dead or alive and, if they are dead, discover when, how and where they died. The OMP will require technical expertise that is not available in Sri Lanka, Samaraweera argued.
"Any Sri Lankan citizen going missing is a tragedy. It is the government's duty to investigate and determine the fate of any of its citizens who are missing," he said.
The purpose of having an exclusion of the Right of Information Act is to ensure that those who know the fate of missing or disappeared persons can transmit that information without fear.
The OMP is a mechanism designed to discover the truth of a missing person's fate and not act as a prosecutorial or judicial body, he said.
(PTI)
Latest Headlines in Sri Lanka