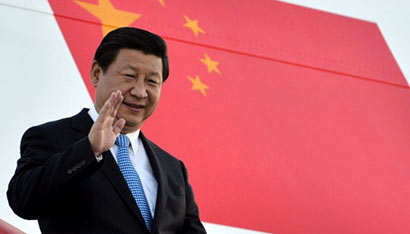 Chinese President Xi Jinping Friday sent a congratulatory message to Maithripala Sirisena on his election as Sri Lanka's new head of state, pledging to promote the strategic cooperative partnership between the two countries.
In the message, Xi said China and Sri Lanka were traditional friendly neighbours, and relations between the two countries have withstood the test of time since the establishment of diplomatic ties, becoming a paradigm of friendly coexistence and mutually beneficial cooperation between neighboring countries, Xinhua newes agency reported.
He said that, in recent years, China and Sri Lanka have set up a strategic cooperative partnership featuring sincere mutual assistance and friendship from generation to generation.
The two countries have kept expanding mutually beneficial cooperation in various fields, bringing tangible interests to the two peoples, he said, noting that China regarded Sri Lanka as a trustworthy friend and partner.
"Attaching great importance to the development of relations with Sri Lanka, I am willing to make concerted efforts with the Sri Lankan side to keep lifting the China-Sri Lanka strategic cooperative partnership to higher levels," Xi said.
Sirisena, a former health minister, defeated incumbent president Mahinda Rajapaksa in Thursday's presidential election.
(IANS)