CID files charges against six suspects in Raviraj's murder
Posted by Editor on November 4, 2015 - 9:41 am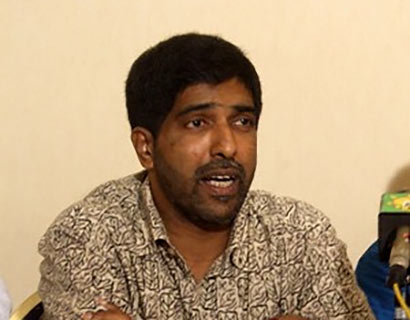 The Criminal Investigations Department (CID) yesterday (03) filed charge sheets against six suspects over the murder of Tamil National Alliance (TNA) Parliamentarian Nadarajah Raviraj. The six accused include two ex- LTTE members and three Sri Lanka Navy personnel.
The CID, filing the charge sheets before Colombo Additional Magistrate Nirosha Fernando informed the Court that the Attorney General has given instructions to conduct a non-summary inquiry in respect of the six accused.
The Court permitted the CID to proceed with the non-summary inquiry in the absence of Sivakanthan Vivekanandan alias Charan and Palana Sami Suresh who are believed to have left the country and an arrest warrant was issued for their arrests.
The CID further informed that they have even sought Scotland Yard assistance.
Nadarajah Raviraj was shot and killed in the Rajagiriya at the age of 44 on November 10, 2006.
(Government News Portal)
Latest Headlines in Sri Lanka