CID GRILLS CRIMES UNIT OIC Saman Rohana
Posted by Editor on February 21, 2019 - 7:11 am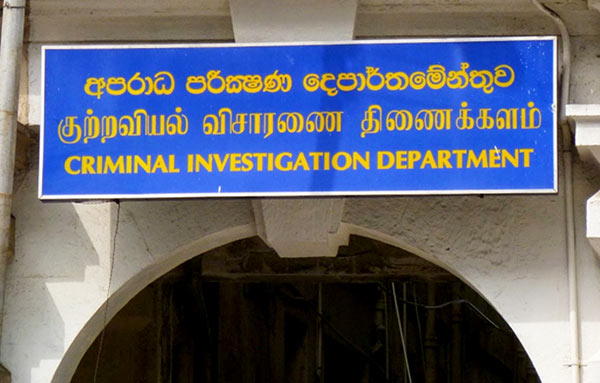 The Criminal Investigation Department officials yesterday questioned Southern Province Crimes Investigation unit OIC, Chief Inspector Saman Rohana in connection with the abduction of two businessmen in Rathgama.
CID sleuths began questioning the suspect yesterday morning and questioning continued till last night.
Rohana has told investigators that he had no connection with the abduction and he was not in Rathgama during the day, when this incident took place.
However, initial police investigations have revealed that Rohana's mobile phone was in operation in Rathgama area during the time these businessmen were abducted.Investigators have also confirmed that these businessmen have been taken to Matara from Rathgama via Galle after a thorough analysis of his mobile phone.
The Chief Inspector has allegedly phoned a number of individuals after these businessmen were abducted
He has allegedly informed several friends over his mobile phone that these two businessmen died.
CID sources said that the suspect remained silent, when inquired about the abduction of two businessmen with evidence. A Sub Inspector attached to this unit has also been questioned by CID officers in Galle and investigators believe that they would be able to find the place where the bodies of these businessmen have been hidden.
A CID official said that the suspect will be further questioned over the incident and the arrest will be made after the conclusion of questioning. Police arrested IP Kapila Nishantha De Silva over the incident on February 18.
(Source: Daily News – By Gayan Kumara Weerasinghe)
Latest Headlines in Sri Lanka