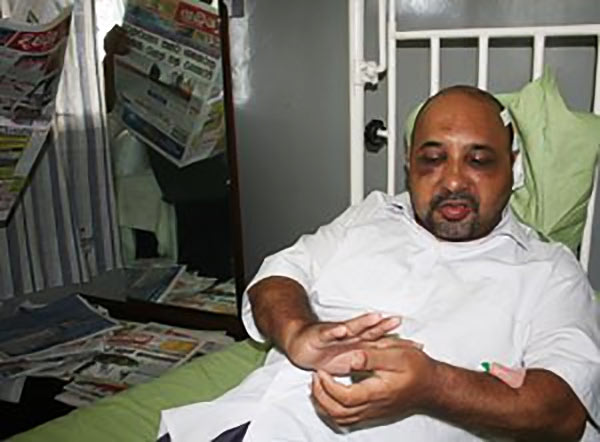 A team of Criminal Investigation Department has left for Australia to record a statement from Journalist Keith Noyahr, police said.
A senior police officer said that two officers-an Inspector and a Sub-Inspector-of the CID had left for Australia a week ago to record the statement from Noyahr who is currently in Melbourne.
At present several army personnel including former Military Intelligence Director and Chief of Staff of the Army, Major General (Retired) Amal Karunasekara are in remand custody over the abduction and assault of Noyahr.
Keith Noyahr was abducted and assaulted on May 22, 2008 in Dehiwala.
(Source: Daily Mirror – By Darshana Sanjeewa)