CID wanted to question me: Astrologer Wijemuni Vijitha
Posted by Editor on September 8, 2016 - 7:17 am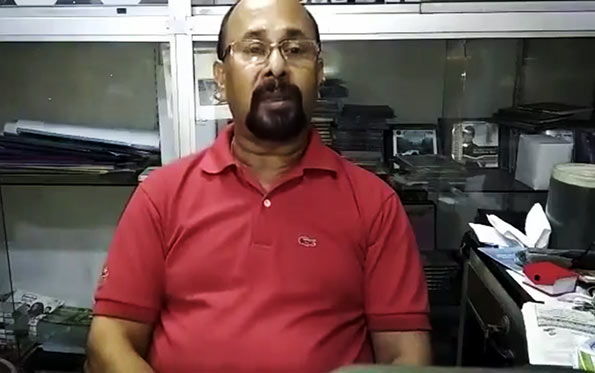 Astrologer Wijemuni Vijitha Rohana de Silva said yesterday that the CID wanted to record a statement from him over a video released by him forecasting the future of President Maithripala Sirisena and said an astrologer should have the freedom to carry out his work independently.
Mr. Silva said that he had told the CID that he had given a statement over the matter on a previous occasion and asked them not to bother him anymore.
"A woman CID officer phoned me and said she wanted to record a statement. Then I said I had given a statement over the matter earlier and that I could give a statement if they could come to my place. I asked who had made a complaint for them to record a statement from me and that I would have to go to the Human Rights Commission if they continued to harass me. Then she said she wanted to consult higher officials to record a statement at my place," he said.
He said he had uploaded the video about a year ago but it had been hacked and that he had uploaded it again a couple of days ago.
When asked whether he was going to remove the video, he said he would not do so as none of his forecasts had gone wrong so far.
"I will not remove the video as none of my forecasts have gone wrong so far. I forecast the defeat of former president Mahinda Rajapaksa when he was the president but he did not ask the CID to investigate the matter, he said.
(Daily Mirror)
Latest Headlines in Sri Lanka