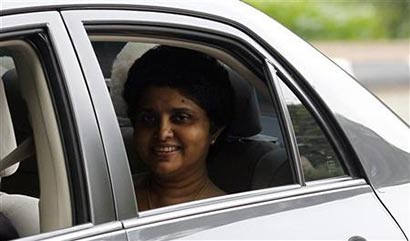 The Chief Justice, Dr. Shirani Bandaranayake, yesterday filed a Writ Application, in the Court of Appeal, against the Parliamentary Select Committee (PSC) which found her guilty of three charges in an impeachment motion against her recently.
In her application the Chief Justice has complained that the functioning of the seven government members of the PSC, following the withdrawal of the four Opposition members of Parliament from the PSC, was unlawful and ultra vires the Parliamentary Standing Orders.
She has complained that she, the petitioner, was deprived of a fair hearing and the seven government MPs had failed to adhere to the rule of law and natural justice and had been prejudiced against the petitioner.
The petition has requested the Court of Appeal to issue a Writ of Certiorari, to quash the findings of that purported Select Committee and to restrain the seven government members from proceeding to take any further steps, pertaining to the report submitted by that group of government MPs.
The Speaker of Parliament Chamal Rajapaksa has been made the first respondent. Among the other respondents are the PSC members and the Secretary General of Parliament.
The petitioner has asked for interim relief till the Writ Application is finally determined by the Court of Appeal.
Courtesy: The Island