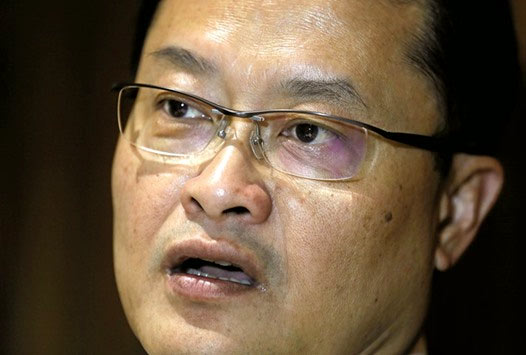 A top official of the Colombo International Financial City (CIFC), also known as the port city project, says that they expect investments to the tune of $13 billion to start coming in from 2018 and that they target major investors from South Asia, particularly India.
Inaugurated by Chinese President Xi Jinping in September 2014, the project has persisted over the last three years, surviving controversies and drastic changes.
Amid mounting concerns over its possible environmental impact, Sri Lanka and China in April 2016 decided to redefine the port city project, now calling it an international financial city. The largest foreign direct investment in Sri Lanka, the $1.4-billion project will now house a financial centre and a host of other facilities, including a marina, a central park, and possibly an international school and hospital over the next 30 years, its developer said.
"We want to create a city where it would be interesting for South Asians to come and live, invest, do business and may be manage their wealth," said Liang Thow Ming, chief sales and marketing officer of Sri Lanka's CHEC Port City Colombo (Pvt) Ltd, which is handling the project.
A subsidiary of China Communication Construction Company, in which the Chinese government is a major stakeholder, CHEC projects that investments to the tune of $13 billion will begin coming in from 2018. For this, the company has begun reaching out to investors in South Asia, particularly in India.
Given Colombo's strategic geographic location in the Indian ocean, investors see the potential for a major financial hub in the city, filling the void of financial cities between Dubai and Singapore. "Arabs are not going to come here instead of Dubai; Malaysians and Indonesians will not come to Colombo instead of going to Singapore. For the same reason, South Asians would like to come to Colombo," Mr. Liang told The Hindu.
On potential investors in India, Mr. Liang said: "The spirit is willing, flesh is weak," referring to the turbulence in the real estate sector. However, he was confident that once a few began investing here, others would "join the bandwagon."
CHEC sees a potential Indian investor as someone with money to park, making frequent trips to Colombo to meet bankers and do business. Investors might consider admitting their children to the international school at the financial city, and perhaps even buy a plush apartment there, Mr. Liang said.
Meanwhile, Sri Lanka's economy has been facing major challenges in the last few years, with its growth dropping to a three-year low of 4.4% in 2016, from 4.8% the previous year, Reuters reported. Asked if that would impact the project, Mr. Liang said the financial city did not depend on that. Giving an example of an investor who makes a weekend trip to Colombo, to meet his bankers, see his children studying here and perhaps spend time and money at a hotel and at restaurants, he said these were independent of how the Sri Lankan economy was doing.
However, project director and top official from the Sri Lankan side, Nihal Fernando, said that while it might be a different structure, the city would be fed by Colombo. "The Sri Lankan economy is very much linked to it and if it fails, it will affect the financial city." On the other hand, Mr. Liang said the project would create 83,000 jobs, 90% of which was likely to be taken up by Sri Lankans. Mr. Fernando too sees a huge demand for workers, and with their high literacy and English proficiency, Sri Lankans will have an edge, he said.
On measures to prevent money laundering at such a financial hub, Mr. Liang said a separate set of laws, modelled on U.K. laws, would be applicable to the city. "A separate court, separate arbitration centres, a city that is run under a different set of rules — the whole port city playing a different game from the rest of Colombo."
(Source: The Hindu)