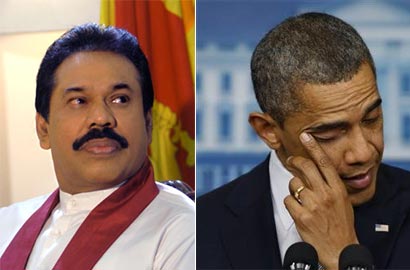 H.E. Barack Obama
President of the United States of America
Excellency,
I was greatly greatly saddened to hear the news of the shoot-out in an elementary school in Newtown, Connecticut, where 27 persons, including 20 innocent little children were tragically gunned down.
I wish to convey my personal heartfelt sympathies to Your Excellency, while the people and the Government of Sri Lanka join me in expressing our sincere condolences to the Government and the people of the United States at this tragic moment.
Our thoughts and prayers are with the parents and siblings of the children who lost their lives, as well as the families of the six adults who were killed. In this Christmas season, our sympathies are also with the people of Newtown, who will need fortitude and courage to come to terms with their grief over this terrible carnage in their community.
Mahinda Rajapaksa
President of the Democratic Socialist Republic of Sri Lanka