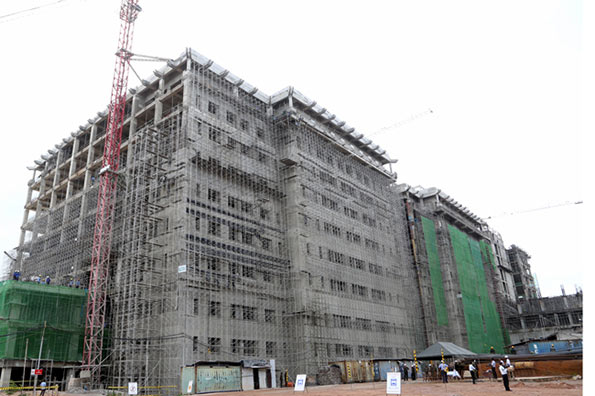 Government on Wednesday announced its decision to suspend the services of the private consultancy firm involved in the construction of the new defence headquarters complex at Akuregoda.
A Committee appointed to inquire into the consultancy firms hired for the project and related payments has observed that selection of consultancy firms and their payments have been done without providing true information to the Cabinet of Ministers.
Accordingly, the Cabinet of Ministers have approved a proposal made by President Maithripala Sirisena to suspend the services of the selected private firm and to review the payments made for the firm.
The construction of the new military complex located in a 56-acre land in the administrative capital of Sri Lanka, Sri Jayewardenepura, was initiated by the previous government to free the prime land in Galle Face where the Defence Ministry is currently located.
The government last year appointed a committee to probe the payments to the consultancy firm as the relevant authorities have not entered into a proper agreement to obtain the services of the selected company.
(Government News Portal)