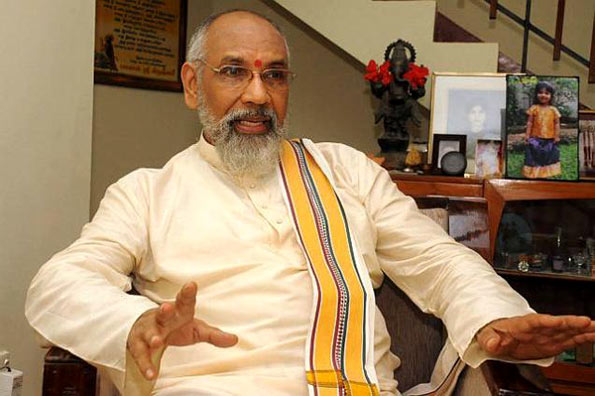 The grievances of minority Tamils in Sri Lanka can only be addressed through a federal system of governance and the merger of north and eastern provinces, Northern Province Chief Minister C.V. Wigneswaran has said.
Mr. Wigneswaran said he had conveyed this to the Colombo-based ambassadors, including those from the European Union, during his recent engagements with them.
The Tamil issue should not be seen by the government from the view point of the nationalist extremists in the south, Mr. Wigneswaran said in Jaffna on Tuesday.
Mr. Wigneswaran said that the only solution to the ethnic problem of Tamils is to merge the north and the east and establish a federal government system.
Mr. Wigneswaran who represents the main Tamil Party — Tamil National Alliance (TNA), was elected with over 80 per cent of the vote in the northern provincial council election held in 2013.
He said the TNA would not be satisfied with any accountability mechanism that does not contain foreign judges.
Sri Lanka government has opted for a domestic mechanism as articulated by the President Maithripala Sirisena and Prime Minister Ranil Wickremesinghe.
It called for an international probe on alleged human rights abuses blamed both on the LTTE and the government troops during the final phase of the conflict which ended in May 2009.
(The Hindu)