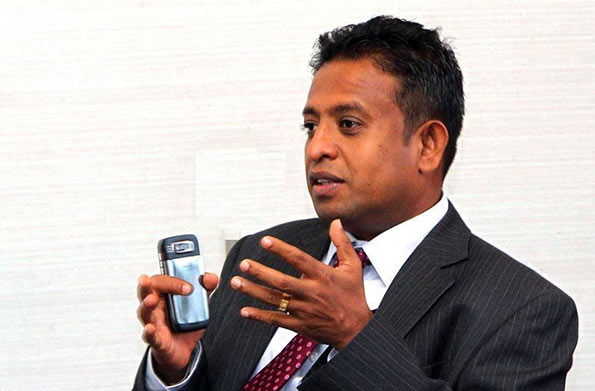 Sri Lanka's state-owned Ceylon Petroleum Corporation will incur a loss of about two billion rupees ($13.78 million) per month after the government raised excise duty last month, the petroleum resources minister said on Monday.
The finance ministry, which is under pressure from the IMF to increase revenue, raised the excise duty on diesel by 10 rupees to 13 rupees with effect from Aug. 20 without increasing diesel's retail price.
Conditions imposed by the International Monetary Fund in return for a $1.5 billion, 36-month loan require reforms of the state sector which has put the government under pressure to seek new sources of revenue.
"It will be close to 2,000 million rupees," the minister, Chandima Weerakkody, told a Foreign Correspondents' Association forum in Colombo, referring to monthly losses that the state-owned petroleum corporation (CPC) faces.
"There is a slight profit for diesel, but for petrol anyway there is a loss. With this excise duty, our production at refinery is also taxed."
Sri Lanka's only 50,000 barrel-per-day refinery also supplies fuel in addition to imported refined fuel.
Weerakkody, however, said the CPC earned a profit after tax of 46.5 billion rupees in the first half of the year against a loss of 13.2 billion rupees in the first 11 months of last year.
He said a price formula has been considered for fuel prices in line with the world market prices, but it has not been implemented.
Diesel has been at 95 rupees since the fuel price was last revised down in January 2015.
The CPC and Lanka Indian Oil Corporation, a subsidiary of Indian Oil Corporation, are the only two firms selling diesel in the island nation.
Prices are set following talks between the companies and the government.
The Colombo based JB Securities, a leading stock broker, last week said in a note to investors that the tax changes were a step in the right direction but the way it was imposed could have an impact on the companies profitability.
"What is dumbfounding is good tax policy has been totally negated by not passing on these taxes to the consumer, it has been left to the two oil companies to bear … the loss per litre for CPC will be much higher due to its inefficiency so the profits they have made in the year to date will be wiped out by the end of the year," Reuters reports.