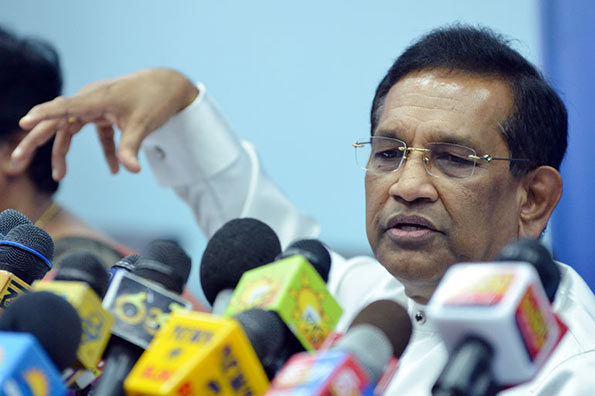 Co-cabinet Minister Rajitha Senaratne said the previous regime's tactics in dealing with the underworld had not worked and that all governments face a challenge when dealing with the underworld.
Many underworld figures were killed by the previous regime during their arrests, Senaratne said. He said no leader in the world had managed to suppress the underworld completely.
"In Brazil the President tried with both the Police and Military, in the Philippines, President Duterte has been doing the same for many years, but the menace still persists", he said. The minister was answering questions with regard to the measures the government was taking to curb the underworld.
"We cannot use extreme measures. We have to work under the framework of our legal system and we are enforcing stern action through that," he added.
A special Presidential committee has been appointed to look into illicit liquor, drugs and other underworld crime, Senaratne said. Recently 17,000 police officers conducted a special operation and arrested many related to drug dealing, "We have to keep repeating such operations", he said.
(Source: Daily News – By Zahrah Imtiaz)