Daya to go before int'l tribunal
Posted by Editor on November 11, 2011 - 11:53 am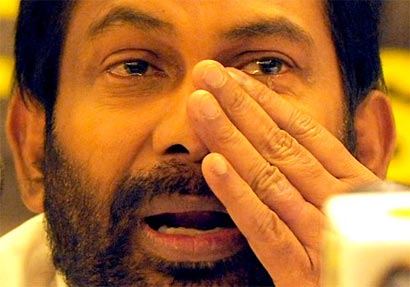 Sevanagala Sugar Industries Ltd., owner Daya Gamage said yesterday he would go before an international tribunal to seek redress over the government's plan to acquire his assets through the new act passed in parliament on Wednesday.
The government has listed for acquisition 37 business ventures, which it considers as having underperforming and underutilized assets.
Mr. Gamage, the United National Party (UNP) organiser for Ampara, said three fundamental rights petitions had been filed in the Supreme Court on his behalf and that after the court rulings were announced he would decide on his next step about going before an international tribunal.
He said he bought the sugar company when it was privatized in 2002 and added that according to the agreement he had to retain 700 employees and continue purchasing sugarcane from 4,200 farmers who were depending on the venture for their livelihoods.
"I honoured the agreement. The government had undertaken to hand over 469 hectares of land to the company within two years after the privatization. But it was not done and I had to go to court. President Mahinda Rajapaksa signed it in only in April. The government took nine years to honour the agreement whereas I did it immediately," he said.
Meanwhile an international tribunal had ordered the Ceylon Electricity Board (CEB) to pay one million US dollars to a Malaysian company for the misplacement of some aluminum cables supplied by them. The incident took place in 2009.
Economic Development Minister Basil Rajapaksa told Parliament on Wednesday that the company had violated its agreement signed with the Board of Investment.
He said the sugar company managed to get those lands by twisting the arms of President Mahinda Rajapaksa.
"The President did it because of his respect for the independence of the judiciary," he said.
Courtesy: DM Online
Latest Headlines in Sri Lanka