Death toll in last stage of Eelam War uncertain: Ranil Wickremesinghe
Posted by Editor on October 19, 2015 - 7:02 am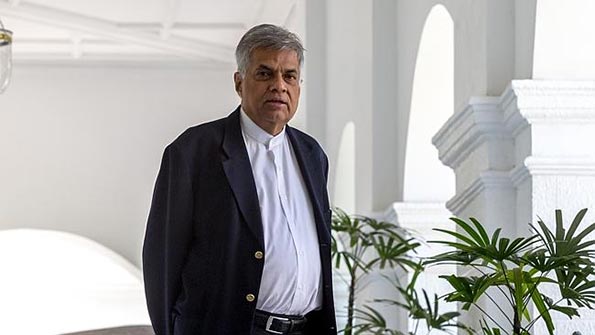 Sri Lanka's Prime Minister Ranil Wickremesinghe has acknowledged that there are "no definite figures" regarding the final estimate of casualties in the last stage of the Eelam War, which concluded in May 2009.
"No one knows. Even the Human Rights Commission couldn't say," Mr. Wickremesinghe told The Straits Times of Singapore on the issue during his visit to the south-east Asian country late last week.
He also hinted that the tally "could be less than 40,000," the figure originally mentioned in a report of the UN Secretary General's Panel of Experts in March 2011.
A report of the Secretary General's Internal Review Panel on UN Action in Sri Lanka in November 2012 stated, citing "some government sources," that the number was "well below some 10,000." The document added that "Other sources have referred to credible information indicating that over 70,000 people are unaccounted for." However, the Lessons Learnt and Reconciliation Commission, constituted by the Sri Lankan government, in its report of November 2011, concluded that "it is not possible to establish a verified figure given the difficult circumstances of the situation." Asked about his priorities, Mr. Wickremesinghe told the paper that national reconciliation was "the first priority."
The re-establishment of democratic institutions, which "had got weakened and were malfunctioning under [former President Mahinda] Rajapaksa" was the next. On the matter of participation of foreign judges in the proposed judicial mechanism to go into allegations of human rights violations, the Prime Minister said the issue was the manner in which such judges could take part. It was "not a question of their participating; they have already participated. The question is, whether as an adviser or a judge." he said, adding that foreign judges had earlier taken part in Sri Lanka's two commissions of inquiry as members of advisory panels.
As for his country's ties with India, he said his country had an agreement with India that "neither nation will do anything to harm the security interests of the other country."
"Subject to that, we carry on with our work." His country was for Indias entry into the UN Security Council.
As for China, he said "we have no military relationship but we have a strong economic relationship." There were some problems on infrastructure projects. "[But] that's a bilateral issue between Sri Lanka and China. It doesn't involve India," he clarified.
On the issue of Chinese submarines docking at Colombo port last year when Mr. Rajapaksa was in power, he replied that the problem about the visit was that "India claims it was not informed. So far, from what we found out, that seems to be correct." He also said "not only India, but the Japanese PM Shinzo Abe was in Colombo when it happened."
Pointing out that his country put out the criteria for visits by naval ships, he said "ships including submarines from all countries can visit Sri Lanka. As far as we are concerned, if it is a friendly visit we will inform the neighboring countries and we will spread out the [frequency of the] visits."
(The Hindu)
Latest Headlines in Sri Lanka