Depth of crisis affirms Sri Lanka needs new economic development model: World Bank
Posted by Editor on March 2, 2023 - 12:02 pm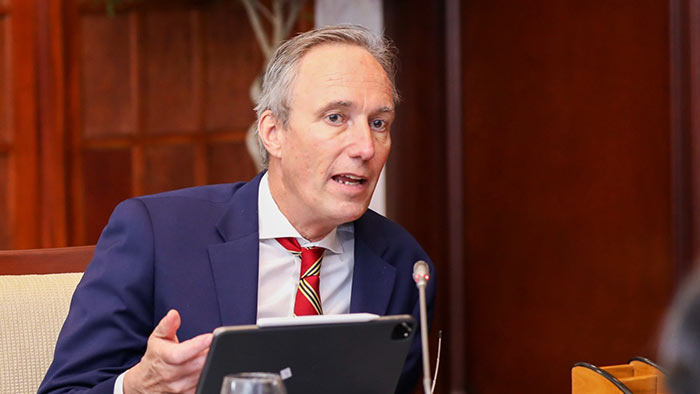 As the economic collapse and political instability have devastated the lives and livelihood of the people of Sri Lanka, the island nation is in dire need of a new development model, the World Bank (WB) said.
However, the road to recovery is challenging and the necessary fiscal adjustment measures can be painful.
"Debt relief from Sri Lanka's creditors and fresh financing from international financial institutions are thus urgent to ensure people don't lose patience with reforms and the opportunity for a change isn't lost," pointed out World Bank Group Vice President South Asia Region Martin Raiser, in his latest blog.
Given that the country is visibly struggling to cope with the daily struggles, Raiser asserted that the international community must help Sri Lanka strike the right balance between pursuing critical reforms to get the economy back on track. Efforts are also needed to ensure that people have access to safety nets, better jobs and economic opportunities.
The economic crisis has left deep scars. Poverty nearly doubled in Sri Lanka between 2021 and 2022, climbing from 13 percent to a staggering 25 percent and is projected to increase by more than two percentage points in 2023. In the same time frame, urban poverty tripled from 5 to 15 percent.
People have been forced to quickly adapt to a new reality, where prospects for a good job are limited, incomes are lowered and eroded by inflation and opportunities for a better future are becoming increasingly rare.
In 2022, at least half a million people lost their jobs, most of which were in the industry and services sectors and employed women.
Those already classified as poor saw a 65 percent increase in their cost of living, while the increase was 57 percent for the non-poor, highlighting the significant loss of welfare for all Sri Lankans.
"As Sri Lanka recovers, it is essential not only to help people escape poverty and vulnerability but also to strengthen their resilience to future shocks in an increasingly volatile world, noted Raiser. The WB official added that linking cash transfer beneficiaries to economic opportunities and complementary measures – such as skill training, job coaching and access to finance – can make Sri Lankans more employable, enabling them to rebuild their assets and improve their economic well-being.
These interventions can be catalysed by measures that promote job creation through an improved business environment and access to finance, especially to support small and medium firms that are prevalent across Sri Lanka.
"With every crisis comes an opportunity. For Sri Lanka, this pivotal moment is a chance to reset its development model towards green, resilient and inclusive growth.
"What is important now is sustaining the reform momentum, rebuilding trust in public institutions through greater transparency and accountability and protecting the livelihoods of those most affected by the crisis. Such efforts deserve support from Sri Lanka's international partners," said Raiser.
(Courtesy: Daily Mirror)
Latest Headlines in Sri Lanka