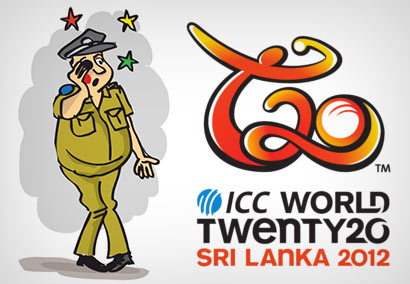 Police sources informed that on Sunday when the T 20 world cup match ended at the R. Premadasa Stadium a DIG had slapped a SSP and an attempt was now being made to hush it.
The victim SSP had immediately brought this matter to the notice of two DIGs who had been present at the scene. Both DIG and SSP involved in this incident had been deployed on security duties for this match.
This incident had sparked off when the DIG had attempted to take into the stadium a group of his friends and the SSP had confronted him saying "Sir don't do this." This had angered the DIG who had retorted, "Who are you to give instructions to a DIG like me" and slapped him on the face. This scene had been witnessed by many of the thousands of cricket fans and other police personnel who were present at the venue. The SSP had been greatly humiliated by this act of a superior. Police sources revealed that attempts were made to cover up the incident.
However many senior police officers were requesting the authorities to conduct a proper inquiry.
Courtesy: DM Online