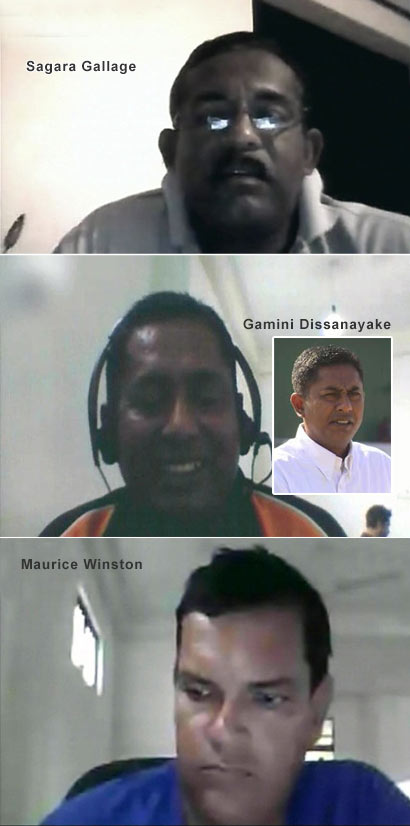 (Reuters) – The International Cricket Council (ICC) has provisionally suspended six umpires who allegedly agreed to spot-fix matches during a recent sting operation conducted by an Indian television channel.
Footage screened on the Hindi-language India TV on Monday showed what the news channel said was officials from Pakistan, Bangladesh and Sri Lanka negotiating deals with under-cover reporters to affect the outcome of matches.
Pakistan's Nadeem Ghauri and Anees Siddiqui, Nadir Shah of Bangladesh, and Sri Lanka's Gamini Dissanayake, Maurice Winston and Sagara Gallage were all seen agreeing to give favourable decisions in exchange for umpiring contracts and money.
The global governing body said in a statement on Wednesday that investigations would be conducted by the respective boards of each country while the umpires remained barred from officiating in any matches.
"The ICC and its relevant full member boards have agreed not to appoint any of the umpires named in a sting operation recently conducted by India TV to any domestic or international cricket matches pending the outcome of the ongoing investigations into the allegations made," the ICC said.
"The officials named are not contracted by the ICC and those boards who employ and nominate the umpires directly will conduct the investigations as a matter of urgency."
In the sting operation, conducted in July and August, the reporters said they belonged to a sports management company and promised the umpires assignments in different events around the world, largely domestic Twenty20 leagues.
In May, the same television channel's sting operation prompted the Indian cricket board (BCCI) to ban one uncapped cricketer for life and hand out lesser punishments to four others for involvement in corruption in domestic cricket.
Last year, Pakistan players Salman Butt, Mohammad Asif and Mohammad Amir were jailed in Britain following a sting operation for their role in a spot-fixing scandal relating to a test match against England at Lord's in August 2010.
Reuters