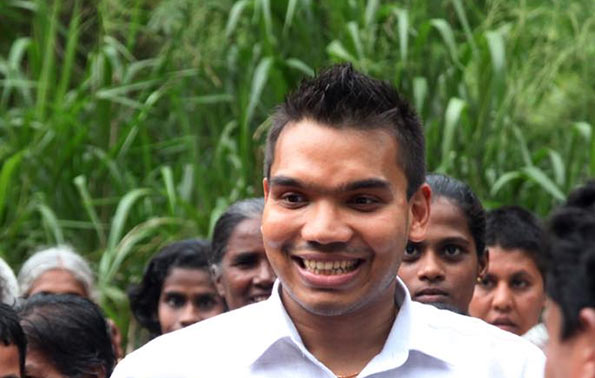 Iresha de Silva, a directress of Gowers Corporate Services which is allegedly owned by MP Namal Rajapaksa, has been arrested on arrival at the Bandaranaike International Airport (BIA) in Katunayake this morning.
She had been named a suspect in the investigation conducted under the Money Laundering Act for purchasing shares worth millions of a company called Hellocorp, allegedly using ill-gotten funds by the Gowers Corporate Services (Pvt) Limited headed by Namal Rajapaksa.
Last year the Colombo Magistrate's Court issued an international arrest warrant through the Interpol against Iresha de Silva, in connection with the case pertaining to the misappropriation of 45 million rupees trough the private firm.
In June, indictments were filed against Namal Rajapaksa and the other suspects in the case while Iresha de Silva and another suspect were believed to be absconding and out of the country.
She had been arrested this morning upon returning the island.
The case is to be taken up at the court today.
(Ada Derana)