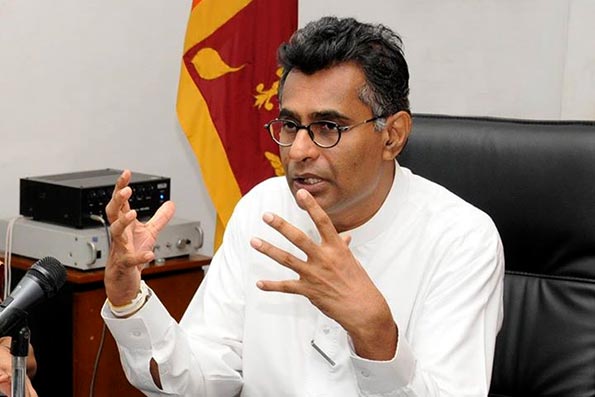 Colombo will be a shanty free city by 2023, said the Minister of Megapolis and Western Development Patali Champika Ranawaka.
He made these comments at a function held in Colombo to celebrate the International Children's Day. He said that this will be a reality in the event we get the promised funds.
Though there are many good schools, auditoriums the benefits the children of Colombo gets is minimal therefore, a request has been made to establish some national schools to change this situation. The government will definitely work to change the life style of the people living in Colombo in the future.
The education model practiced in Sri Lanka is from Germany and is known as the factory model where children are educated to face competitive exams and the best get the jobs. This model leads to many sicknesses and pressures among the children. The model introduced by Finland does not have exams and competition. They are not trained on a particular skill but guided to solve the problems faced by society. In addition due to the development of technology new technology based systems have also been introduced where as in our country we are still practicing the factory model.
Colombo City will become one of the best economic centers in the world while the Port will change our lives after 2019. Due to the strong steps taken by the UDA construction sector has become a driver of growth and even a small contractor can be a part of the development.
(Government News Portal)