Disgruntled Enrique concert goer sends Rs.22m letter of demand to Live Events
Posted by Editor on December 30, 2015 - 2:03 pm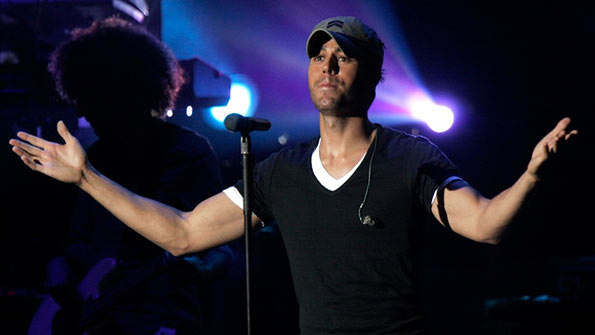 A lawyer and his wife have sent a letter of demand to Live Events demanding Rs.22 million for "loss, damage and mental stress" experienced during the Enrique Iglesias concert held recently.
The Letter of Demand, which was released to the public, details harassment and mistreatment endured by the couple when they bought two Rs.35,000 tickets and had to stand outside for over two hours before being admitted to the ground. They complained the event was badly organised, sound quality terrible, and no explanation was given for the delay.
The strongest censure is reserved for the lapse of security that enabled people with cheaper tickets to storm into the VIP area and the similar disregard for exclusivity during the after party.
"My client had purchased VIP tickets with the reasonable expectation to be in the company of an exclusive limited crowd who would have purchased tickets paying the same sum of money.
However as conceded by you there had been a breach of security resulting in persons who had purchased tickets at lower values and even persons that had not purchased tickets having entered the VIP areas," noted the Letter of Demand.
Legal action will be brought against the company if a response is not received within two weeks, the document went onto say.
(Daily Mirror)
Latest Headlines in Sri Lanka