Diyatha Uyana-New horticultural sales zone on the banks of the Diyawanna Oya
Posted by Editor on September 18, 2012 - 1:08 pm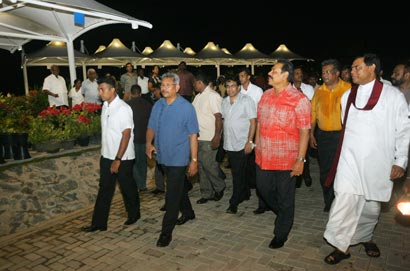 Onlanka News – By Janaka Alahapperuma
(Pix by: Udesh Gunarathna)
"Diyatha Uyana" Walking Path and flower shops on the banks of the Diyawanna Oya Waters Edge premises to enhance the beauty of the city of Sri Jayawardenapura , Kotte near Battaramulla was declared open for the public recently by Basil Rajapaksa, Senior adviser to the President and Minister of Economic Development and Gotabaya Rajapaksa, Secretary, Ministry of Defence and Urban Development.
The newly constructed horticultural sales zone in an environment with a breathtaking landscape and setting is mainly dedicated to the sales and marketing of local flora and tropical flowers and also other gardening equipments. It comprises of 84 sales outlets. The spectacular water fountain built at the place also adds much beauty, glamour and magnificence to the whole area including the city of Sri Jayawardenapura, Kotte.
The park was created on a marshy land between the Parliamentary complex and the Diyawanna Oya at the Polduwa junction. A reservoir was built near the Waters Edge under the programme of constructing a network of reservoirs to control floods in Colombo. The entertainment park was created simultaneously. The park also consists of walking paths, canteens and other kinds of self employments for locals.
Diyatha Uyana construction project was carried out under the close guidance and supervision of Secretary Defence and Urban Development Gotabaya Rajapaksa. The combined efforts and expertise of the Sri Lanka Land Reclamation and Development Corporation, The Sri Lanka Army, Navy and Civil Security Department personnel utilized in the construction of the project.
President Mahinda Rajapaksa also made a surprise visit to the venue. The President, Ministers and Secretary Defence took time off to talk with the enthusiastic public and the vendors on the site. The President visited almost every stall that sells flower plants exchanged views with the traders as well as those who had visited the park.  "Diyatha Uyana" which combines natural beauty with modern technology will be the central point of the local horticultural sales industry and already it has become an attraction and quite a popular place amongst local as well as foreign tourists.
Ministers Dinesh Gunawardena, Susil Premajayanth, Gamini Lokuge, AHM Fowzie, Chief of Defence Staff, Tri Forces Commanders, Chairperson of the Ministry of Defence Seva Vanitha Unit Mrs. Ioma Rajapaksa, Mayour of Kaduwela, G.H.Buddhadasa, senior Ministry officials and a large number of enthusiastic public participated in the occasion.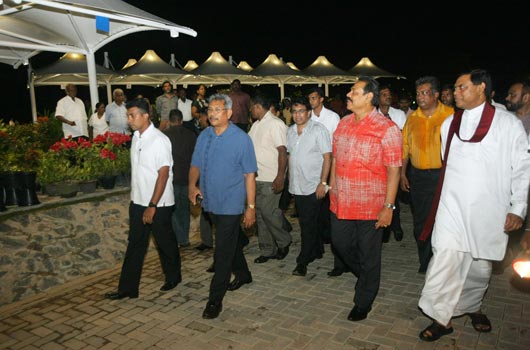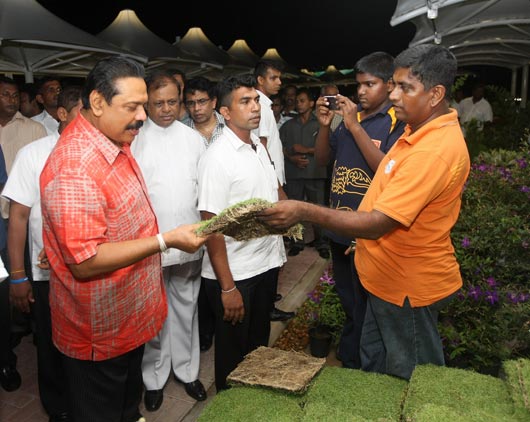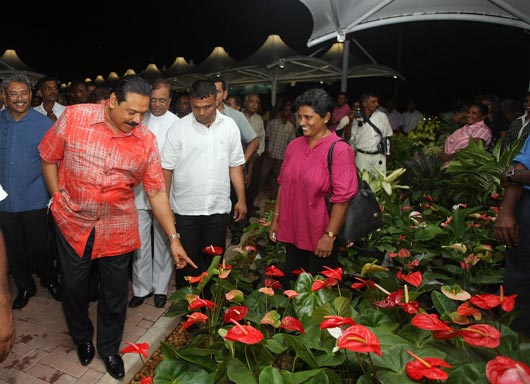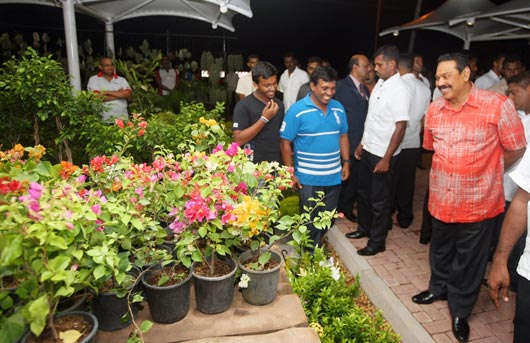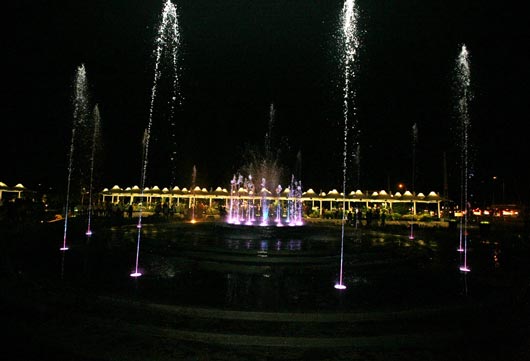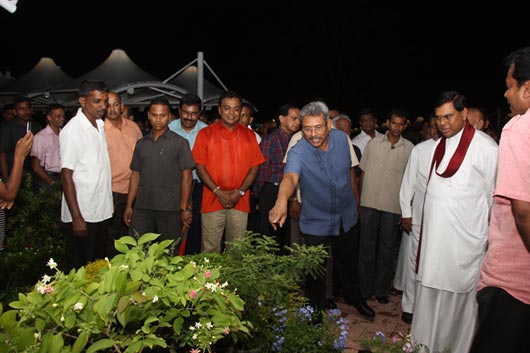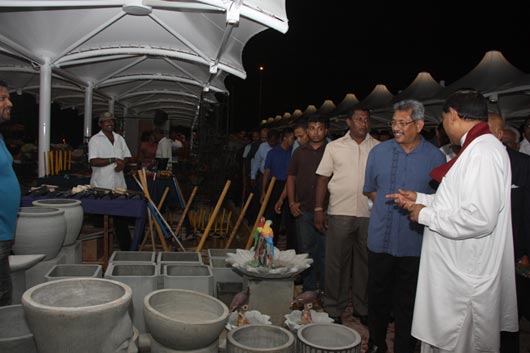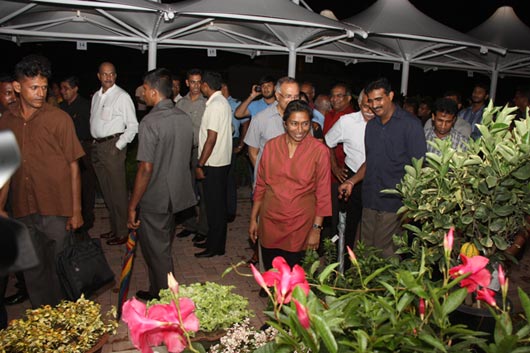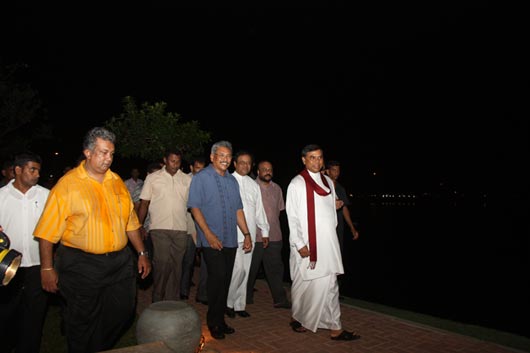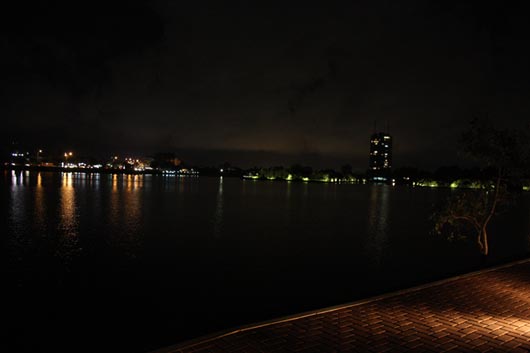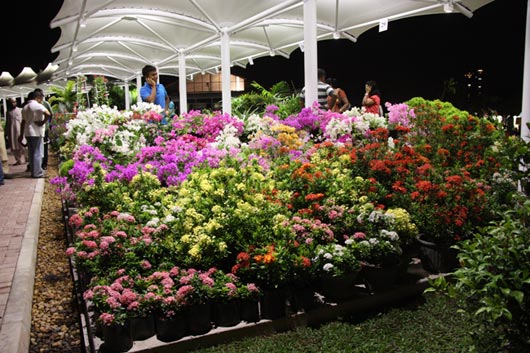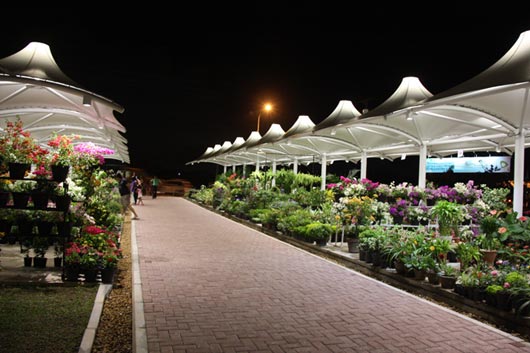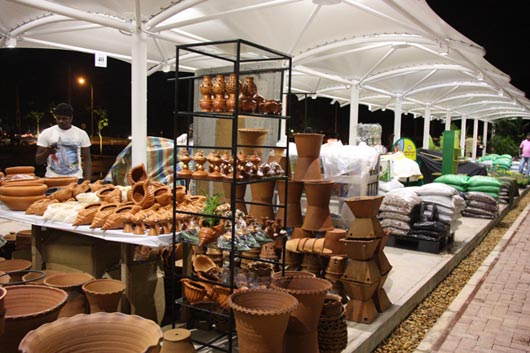 Latest Headlines in Sri Lanka