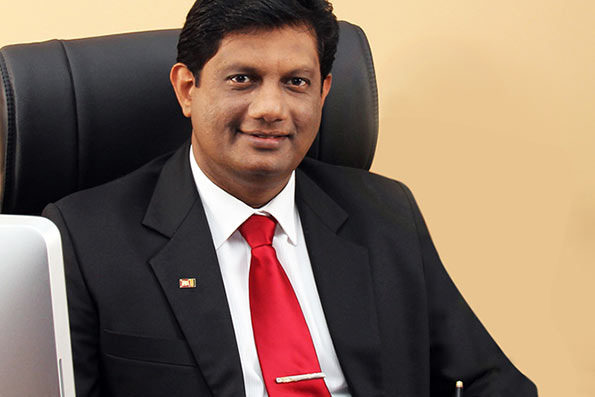 Dr. Nalaka Godahewa, former Chairman of Securities and Exchange Commission was arrested by the Financial Crime Investigation Division (FCID), a short while ago on Monday (07) morning, the police Spokesman said.
Godahewa had been ordered to appear before the FCID to record a statement on an alleged financial fraud, Spokesperson Ruwan Gunasekara said.
Nalaka Godahewa was chairman of the Securities and Exchange Commission (SEC) for nearly two years under former president Mahinda Rajapaksa, who was unseated in a bitterly contested election in January, and stepped down after the poll.
He was expected to appear before a court later in the day.
On Friday, the Financial Crimes Investigative Department detained Dhammika Perera, deputy director of the SEC, who is now on compulsory leave.
"They were arrested for criminal breach of trust and criminal misappropriation offences committed under the public property act," said police spokesman Ruwan Gunasekera.
Police also said they had arrested a third person who managed a fund which is part of the investigation.
Police said the three were detained after a seven-month investigation into the suspected misappropriation of five million rupees ($34,940) in 2013.
Godahewa who was then chairman of Sri Lanka Tourism was appointed as SEC Chairman in mid 2012.
(Ada Derana)