Ending white van culture earned GSP + for Sri Lanka: Eran
Posted by Editor on May 14, 2017 - 7:57 am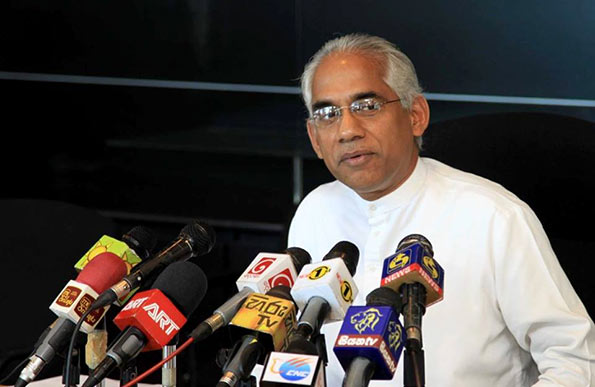 Sri Lanka secured the GSP Plus trade concession to boost its exports to the European Union member states because the country ended its white-van culture, Deputy Enterprise Minister Eran Wickramaratne said.
The new government of President Sirisena and Prime Minister Wickremesinghe has delivered on pledges to restore fundamental freedoms and re-establish rule of law clearing the way to secure the major tariff concession, Wickramaratne said.
"These freedoms were being improved regardless of whether GSP+ was involved, because it was a promise made to the people," he said.
Though Sri Lanka had signed a number of international agreements dealing with rights and freedoms of citizens in the past, going back 10 to 30 years in some instances, these were not available to ordinary people, the deputy minister said.
"For example when a person is arrested, he should be entitled to legal counsel immediately," Wickramaratne said.
"In our existing processes immediate access to a lawyers is not clearly given to the people.
"In Sri Lanka there was a time when people were taken away in white vans, let alone access to lawyers.
"How can someone object to improving the legal rights of citizens?" he asked.
Wickramaratne said other covenants dealt with improving the rights and equal treatment of women. Another was a convention on the rights of the child.
"Is anyone objecting to giving equal rights to women and ending child labour?," Wickramaratne questioned.
Other covenants Sri Lanka should comply with involved labour rights and the environment.
Some of the international treaties involved had been signed by Sri Lanka four decades ago, he said. Other requirements involved the environment.
There were seven treaties dealing with human rights, eight on labour rights, 11 on the environment and one on corruption that Sri Lanka had signed over the years, Wickramaratne said.
These rights and protections had been demanded by rights and environmental activists in Sri Lanka for decades and they had fought for them.
"For example, we have to make sure that there is no torture, that there is no cruel and unusual punishments and degrading treatment of citizens," Wickramaratne said.
"Do people who are raising objections want cruel and unusual punishments and torture?"
"What we have done improves the freedom of our citizens," Wickramaratne said. "Our democracy is improved."
Freedom activists say unless citizens are watchful, the elected ruling class may tend to enact 'laws' which are unjust and discriminatory, violate the rules of natural justice and are in fact not just laws but a simply 'sovereign commands' which do not deserve to be called 'laws'.
According to statements already made by business chambers, even existing industries were negotiating new orders based on the expectation of GSP Plus.
Deputy Foreign Minister Harsha de Silva had said that rules to restore GSP+ to Sri Lanka may be issued as early as two weeks from now.
(Source: The Island)
Latest Headlines in Sri Lanka